While Proposition 19's attempt to legalize marijuana failed in California, the movement is still working to achieve that goal.
The legalization movement will probably bring the proposition back in 2012, and the proponents have learned from the mistakes some things they need to change, according to this article in the Digital Journal.
With medical marijuana already legal in California, the potential for for Marijuana DUI accidents is substantially increased.
California Vehicle Code Section 23152(a) Driving a car under the influence of drugs is already prohibited in California. Section 23152(a) of the Vehicle Code makes it illegal to operate a vehicle while impaired: – It is unlawful for any person who is under the influence of any alcoholic beverage or drug, or under the combined influence of any alcoholic beverage and drug, to drive a vehicle.

However, courts have stated: "[T]o be guilty of driving while under the influence of drugs in violation of Vehicle Code section 23152, subdivision (a), the … drug(s) must have so far affected the nervous system, the brain, or muscles [of the individual] as to impair to an appreciable degree the ability to operate a vehicle in a manner like that of an ordinarily prudent and cautious person in full possession of his faculties."
As a Bay Area Auto Accident Lawyer, I take DUI cases seriously since they are a leading cause of serious injuries from auto and truck accidents. Alcohol is not the only substance to blame for intoxication. Drivers under the influence of any drug–alcohol and marijuana included–cause accidents responsible for serious injuries as head injury, back injury, broken bones and death.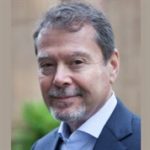 Claude A. Wyle is a partner of Choulos Choulos, and Wyle, a San Francisco based law firm dedicated to representing clients who have been injured by the wrongful conduct of individuals, corporations, public entities, and businesses. Mr. Wyle also frequently sits as a Judge Pro Tem for the city and county of San Francisco.