As Millbrae enters its second week of the crosswalk safety campaign, the San Mateo Sheriff's office continues to try to raise awareness of pedestrian safety in Millbrae and in San Mateo County. The goal is to ensure that all those that use public streets arrive at their destination safely.
The three week campaign comes in the wake of several pedestrian accidents in Millbrae California. Many bpedestrians have been struck by vehicles on Millbrae's roadways in the past few years, including one pedestrian who has remained in a coma since a pedestrian accident in 2006. The message of the current campaign promotes increased awareness for both pedestrians and motorists, and for all commuters who should stay informed of the rules of the road.
The pedestrian safety program, organized by the Sheriff's Office, includes press releases, signs, social media, and increased police awareness of traffic code violations in Millbrae. Offices in the town will even be participating in a decoy program in which they will pose as pedestrians using crosswalks in an attempt to gain a better understanding of local drivers' awareness and response to crosswalk use. The Sheriff's Office hopes that this awareness will continue past the allotted three weeks, stating:
"While this program is focused on a specific time period, the Millbrae Police Bureau continually works closely with the Millbrae Traffic Engineering Department and Caltrans to monitor and ensure pedestrian and motorist safety along the El Camino Real corridor and throughout the City of Millbrae."
The campaign, although focused in Millbrae, can help us all to be more aware and concerned for our safety on dangerous roads, and the dangers that can exist when attempting to use a crosswalk. While distracted driving and the failure to maintain a proper lookout are the most common causes of pedestrian accidents, we must look also to the safety of each crossing, and whether the roadway constitutes a dangerous condition of public property. A dangerous roadway or intersection often is a substantial contributing factor in causing pedestrian injuries and sometimes fatalities. Pedestrian accident attorneys must be experienced and creative enough to recognize where the public property has contributed to an injury or death. There is great public benefit in bringing dangerous conditions to the public entity's attention. Only by making the public entity accountable are some dangerous roadways ever repaired.
Hello, I'm Claude Wyle. Have an idea for a topic you'd like to see covered here? Feel free to contact me: cwyle@ccwlawyers.com or visit CCW Lawyers dot com.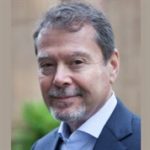 Claude A. Wyle is a partner of Choulos Choulos, and Wyle, a San Francisco based law firm dedicated to representing clients who have been injured by the wrongful conduct of individuals, corporations, public entities, and businesses. Mr. Wyle also frequently sits as a Judge Pro Tem for the city and county of San Francisco.