If you have been reading my posts or watching the news, you know that pedestrian injuries are occurring at epidemic rates in San Francisco. With over 1,000 pedestrian-vehicle accidents occurring in 2013 alone, something must be done. A school in the Portola district is taking measures to ensure pedestrian safety, but it may come at a cost to first responders.
"We have a crisis in our city… and I don't use that term lightly," said Supervisor Scott Wiener, "…We've had a string of very, very tragic accidents."
To combat this problem, a Portola district school has begun construction of "bulb-out" crosswalks, where the four corners of a crosswalk are extended into the street, reducing travel time in the intersection and increasing visibility of pedestrian traffic. The extension typically comes at the expense of lane size and street parking spots.
The reduction of parking spots and decreasing lane size causes the roadway to narrow, and may pose safety hazards for fire trucks navigating the tight intersection.
The San Francisco Fire Department, concerned about the apparent safety hazard this poses for their first responders, has spoken out in protest to the bulb-out crosswalk, asking that the bulb-outs be reduced from six to five foot, but the request was rejected by traffic planners.
"We support pedestrian safety – we're the first responders," said Fire Lt. Mindy Talmadge, adding that the department has been "vilified" for voicing concerns on pedestrian safety. "We don't want to be the cause of a pedestrian fatality," she said.
With an estimated two to three pedestrian-vehicle collisions every day in San Francisco, making our streets safer should be the top concern of city officials. However, Bulb-out techniques may end up causing more problems than they fix. With drastically reduced lane size, the dangers may easily outweigh benefits to pedestrians. What do you think? Is the added space of the cross walk really worth the reduced lane and access for first responders? Should first responders by liable for accidents caused as a result of the bulb-out cross walk? I am not sure this potential danger is the fix we are looking for.
Hello, I'm Claude Wyle, a San Francisco automobile accident attorney. Have an idea for a topic you'd like to see covered here? Feel free to contact me or visit www.ccwlawyers.com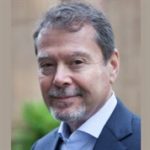 Claude A. Wyle is a partner of Choulos Choulos, and Wyle, a San Francisco based law firm dedicated to representing clients who have been injured by the wrongful conduct of individuals, corporations, public entities, and businesses. Mr. Wyle also frequently sits as a Judge Pro Tem for the city and county of San Francisco.