On October 14, Governor Schwarzenegger signed into law California's Safe Routes to School bill. As a result, $52 million is available for California State Legislated Safe Routes to School (SR2S) Funds. As bicycle accident attorneys, we hope that by making negligent drivers accountable for their bad choices, we are changing their bad behavior. Of course, it is even better to protect bicycle riders from bad drivers by keeping them away from each other. It is about time that this State recognizes that an infrastructure that supports bicycle riding will help the environment and the productivity of California's workforce. Injuries to workers reduce our productivity and makes us less competitive. By adding safer routes for bicycle riders, we are reducing bicycle accidents and personal injuries. By reducing bicycle accident injuries, we are helping the economy, not to mention doing the right thing.
Applications must be for capital projects such as sidewalks, pathways, bike lanes, traffic calming, etc. (with up to 10% available for non-infrastructure activities such as education, encouragement and enforcement) and must be made bythe deadline of November 16, 2007. Cities and counties are eligible to compete for these funds; so please encourage your local Public Works Officials to make their applications.
For more information on this subject, please refer to the section on Car and Motorcycle Accident.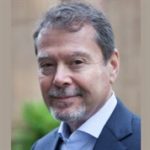 Claude A. Wyle is a partner of Choulos Choulos, and Wyle, a San Francisco based law firm dedicated to representing clients who have been injured by the wrongful conduct of individuals, corporations, public entities, and businesses. Mr. Wyle also frequently sits as a Judge Pro Tem for the city and county of San Francisco.