Good news for San Francisco pedestrian safety; 19th Avenue between Junipero Serra Boulevard and Lake Street, one of San Francisco's most dangerous streets for pedestrians, will be designated a Safety Enhancement Double Fine Zone in the next California legislative session. This residential street has a higher rate of pedestrian accidents, many of which involve children or the elderly, which will qualify this San Francisco street under the same criteria as the companion bill of AB 112, which sets forth statewide criteria for safety zones and also designates state Highway 12 in Solano County a double fine zone. Hats off to the legislators, particularly Leland Yee, who have achieved this victory for San Francisco pedestrians.
This safety bill requires that California streets with a rate of head-on collisions that is one-and-a-half times higher than the state average be designated double fine zones.
The new legislation is expected to be signed by Gov. Schwarzenegger when it is introduced next January.
Sen. Yee will be working work with Caltrans, as well as the Assembly and Senate Transportation Committee Chairs to create criteria for designating double fine zones in areas with higher numbers of pedestrian accidents.
Violations such as unlawful passing and overtaking, speeding, reckless driving, drunken driving and other serious moving violations are subject to doubled fines in safety zones. Accountability is the key, and we hope these new bills will be a deterrent for making bad driving choices and that the outrageously high rate of pedestrian accidents in San Francisco will be reduced.
For more information on this subject matter, please refer to the section on Car and Motorcycle Accidents.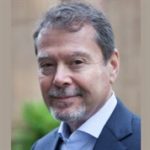 Claude A. Wyle is a partner of Choulos Choulos, and Wyle, a San Francisco based law firm dedicated to representing clients who have been injured by the wrongful conduct of individuals, corporations, public entities, and businesses. Mr. Wyle also frequently sits as a Judge Pro Tem for the city and county of San Francisco.