Oakland, California – A bicyclist was killed this past Tuesday night after being hit by a big rig near downtown and drug for two blocks, according to the Oakland police department.
The accident occurred at approximately 6:15pm, at the intersection of 5th and Market Streets.
Police say it was unclear whether the driver knew he had hit the woman, because after striking the woman, continued to drag her for two blocks under his truck until he was eventually stopped by police near Broadway Street.
"Sometimes when the big rigs, when they make those turns, the back trailer portion will swing around and sometimes get really close to the curb and she may have got caught underneath," said Oakland Police Sgt Rufus Wright.
The woman, who was in her 50's, died at the scene from major head trauma.
Investegators told reporters that the woman had taken all necessary precautions for night riding, including wearing a flashing light, headlight, and wheel light.
The driver of the truck is fully cooperating with police.
It is always disheartening to hear of another bicyclist needlessly killed in a traffic accident. We as drivers must always be mindful of pedestrians, bicyclists, and motorcyclists, especially in this holiday season where more people are on the road, and potential hazards increase. Although the woman took all the right steps when biking at night (front and rear lights and wheel lights), no amount of precautions can stop an inattentive driver. It is our responsibility to all those with whom we share the road to be responsible, alert, and ensure the safety of our fellow citizens.
Hello, I'm Claude Wyle, a personal injury and automobile accident attorney. Have an idea for a topic you'd like to see covered here? Feel free to contact me: cwyle@ccwlawyers.com or visit www.ccwlawyers.com.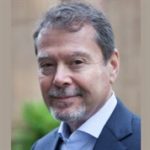 Claude A. Wyle is a partner of Choulos Choulos, and Wyle, a San Francisco based law firm dedicated to representing clients who have been injured by the wrongful conduct of individuals, corporations, public entities, and businesses. Mr. Wyle also frequently sits as a Judge Pro Tem for the city and county of San Francisco.