A sixty one year old bicyclist was killed after being hit by a truck in Oakland this past week. Our sincere condolences go out to this bicyclist's family and friends.
According to news reports,  Susan Watson was riding her bike near Fifth and Market Streets around 6:15pm on December 17th when she was struck by a big-rig truck. Sadly, Ms. Watson died at the scene of this fatal bicycle collision.
So far, the police do not believe drugs and alcohol were a factor in the crash and the truck driver is cooperating with police investigators.
Ms. Watson, an El Cerrito resident, was an employee at a biotechnology firm in San Francisco and was attendingUniversity of Edinburgh for her undergraduate degree. Ms. Watson had previously worked at Genentech.
Chris Tran, who knew Watson, and is a fellow bicyclist, said that Ms. Watson was an avid rider and was very concerned about bicycle safety.
Tran wrote in his blog "I love Biking SF and OAK" , that Watson's death was "heartbreaking" and that his relationship with Watson signified the special bond between bicycle commuters. The two commonly discussed bicycling while waiting together for the ferry to Oakland.
The San Francisco Bay Area cycling community hopes to hold a memorial ride for Watson in the coming year.
Anyone with information about the fatal collision is asked to call Oakland police Officer Paul Phillips at (510) 907-0367.
The news of Susan Watson's death comes as yet another shock to the biking community, and stands as yet another reminder of just how many lives have been affected by bicycle accidents in San Francisco this year. As we begin 2014, we should remember all those pedestrians and bicyclists whose lives were lost in this Bay Area, and make the NewYear as safe as we can for those with whom we share the road.
As a San Francisco bicycle attorney, I find that I have several cases involving bicycle vs. big rig or truck collisions. It seems that the two types of vehicles, sharing the same roadways are particularly dangerous together. Truck drivers often have difficulty with blind spots and in seeing pedestrians motorcyclist and bicyclists and the biggest difficulty that bicyclists seem to have is being seen by other users of the road. In this busy congested world, we must take just an extra second or two to double check for bicycle riders and for pedestrians. Odds are, as you take that turn in your truck or bus, that there is a bicyclist nearby or a pedestrian who may be hurt if you don't look extra carefully. As for cyclists, we must ride defensively. The best strategy is to pretend you are invisible and ride in ways that make you more easy to perceive. The article I wrote on riding a motorcycle and pretending you are invisible applies well to bicycle riding.
As I wind down the year, and reflect back on the high amount of bicycle fatalities, I wonder how are we to encourage San Francisco bicycling when cyclists are taking their lives in their hands every time they ride? I believe the answer to increased safety is increased accountability for those who harm bicyclists. Only if people and companies are made fully accountable for the harm they cause will their behavior change for the better. Also, I believe we need better bicycle rider education to include more defensive riding and better training for bus and truck drivers. We should also support more bicycle lanes and a better infrastructure which promotes safer routes to schools and to work in all of our cities.
Hello, I'm Claude Wyle, a pedestrian and bicycle accident attorney. For more information on how to stay visible on the roads, please consult my article on "quick tips for motorcycle safety". Feel free to contact me: cwyle@ccwlawyers.com or visit www.ccwlawyers.com.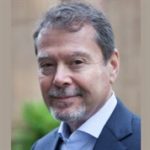 Claude A. Wyle is a partner of Choulos Choulos, and Wyle, a San Francisco based law firm dedicated to representing clients who have been injured by the wrongful conduct of individuals, corporations, public entities, and businesses. Mr. Wyle also frequently sits as a Judge Pro Tem for the city and county of San Francisco.