News last week shocked the state, as reports of a multiple fatality accident spread across Northern California.
The accident, involving one FedEx delivery truck and a tour bus full of college-hopeful highschool students, left 10 dead, 30 injured, and many questioning the events leading up to the horrible collision.
The students, from the Los Angeles Unified School District, were on their way to visit Humboldt State University, to participate in a spring break recruitment program.
For many, this was their shot at getting into college.
Although there is no confirmation as to the cause of the accident, theories have begun circulating.
Was there a mechanical failure on the truck?
Or even worse.
Did he lose consciousness from lack of sleep?
Or was he distracted, and lost control behind the wheel?
As an attorney experienced in investigating and litigating trucking industry cases, I have handled many truck crash cases, and although we still aren't sure what happened in this particular instance, it's my experience that there is almost always a violation of industry followed and accepted safety rules that led to the tragic consequences. Often these crashes are caused by drivers that are inexperienced, distracted, or tired behind the wheel.
I hope that the proper authorities investigate the driver's logs, vehicle safety inspections, and person driving records, and try and determine if distracted or tired driving were factors in this crash. It's the duty of both the driver and the company to determine if they are fit for the road, and that includes ongoing audits of driving times, driving techniques, and safety habits.
I hope for swift and forthcoming answers for the investigators, and hopefully, some closure for the families of those lost in the crash.
Hello, I'm Claude Wyle, a San Francisco automobile accident attorney. Have an idea for a topic you'd like to see covered here? Feel free to contact me or visit www.ccwlawyers.com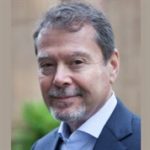 Claude A. Wyle is a partner of Choulos Choulos, and Wyle, a San Francisco based law firm dedicated to representing clients who have been injured by the wrongful conduct of individuals, corporations, public entities, and businesses. Mr. Wyle also frequently sits as a Judge Pro Tem for the city and county of San Francisco.