Illegal sideshow activity is still happening, even with a worldwide pandemic happening and stay-at-home orders in a place. Nothing seems to deter this extremely dangerous activity that continues to plague California streets.
A sideshow is an impromptu social gathering where drivers perform car stunts like donuts and figure eights. Sideshows, which are an illegal activity, often bring large crowds out to watch. They are often held in vacant lots and public intersections and sometimes block major intersections, bridges or highways. They primarily happen in the East Bay region of the San Francisco Bay area, but they occur in other areas of the state as well.
Multiple sideshows have popped up over the last few weeks with total disregard for California's stay-at-home orders. Around 300 people gathered in Sacramento on Easter to watch cars perform stunts and donuts. According to authorities, hundreds of people and up to 150 vehicles attended the sideshow. An 18-year-old man and the other occupants of his vehicle were taken into police custody after fleeing the sideshow scene and crashing into a California Highway Patrol car. 
Other illegal sideshows have occurred in Oakland throughout the month of April.  
During the events, law enforcement made a few arrests and several attendees received citations.
Law enforcement believes sideshows are extremely dangerous for the drivers, passengers and spectators, particularly pedestrians. Sometimes drivers doing stunts will lose control of their cars and hit people in the crowds. Also, the large crowds of people watching can get rowdy and fights can break out. When police are called in to break up a sideshow, sometimes there can be car chases putting the drivers, officers and any other users of the roadway in harm's way.
I recently represented a young man who was run over by a trucker who panicked when the trucker was stopped and attacked by participants and spectators at a sideshow. At the time of the injury, my client was a fourteen-year-old boy who had been watching the sideshow as a pedestrian spectator. After one rowdy participant allegedly assaulted a truck driver stuck in traffic waiting for the sideshow to clear, the trucker panicked and drove his eighteen-wheeler straight through the crowd of pedestrians. Although most of the pedestrians were lucky to have scattered before the oncoming truck, my client was taken unawares and lost his leg when he was run over by the truck. Because of that trucker's negligent handling of his truck was a substantial factor (he also hit and ran), and we made the trucker accountable for his part in causing this tragic accident, this life-altering catastrophic loss of a leg would not have occurred absent there being a sideshow.
During COVID-19 additional dangers are created by the sideshows. The spectators are not social distancing and no one is wearing personal protection such as face masks to help stop the spread of the virus. These large gatherings are now endangering the first responders and putting the entire community at risk.
For comments, questions, or legal services from an experienced San Francisco motorcycle, bicycle, pedestrian and auto accident attorney please feel free to contact me at 415-432-7290, or visit www.ccwlawyers.com. All calls and email inquiries are covered by the attorney-client privilege and are strictly confidential.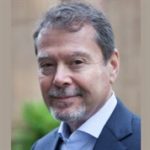 Claude A. Wyle is a partner of Choulos Choulos, and Wyle, a San Francisco based law firm dedicated to representing clients who have been injured by the wrongful conduct of individuals, corporations, public entities, and businesses. Mr. Wyle also frequently sits as a Judge Pro Tem for the city and county of San Francisco.