On May 4, two women discovered mid-trip that the man they thought was their Uber driver wasn't a ride-share driver at all. This discovery came after a police officer pulled the driver over, who then failed a sobriety test and was charged with DUI. Luckily, the women were able to exit the situation unharmed, but this is not always the case.
In the early hours of March 29, 21-year-old college student Samantha Josephson requested an Uber to bring her home safely after a night out. Instead, Josephson got into the car of a stranger that she mistook for her Uber driver, who had activated the child safety locks to prevent her escape. Just hours later, Josephson was found stabbed to death in a nearby wooded area.
This heartbreaking tragedy is not the first instance of a fraudulent rideshare driver taking advantage of an unknowing victim. In fact, ​there have been at least two dozen kidnappings, sexual assaults, and robberies carried out by individuals posing as rideshare drivers​ in the past few years. One California woman, Carla Westlund, mistakenly thought she was getting into her Uber in 2017 and fell asleep, only to wake up to the driver beating her head against the seat and sexually assaulting her.
In response to the loss of Samantha Josephson, there has been a renewed call for rideshare companies to increase passenger safety and outpouring of public safety tips on avoiding a fraudulent driver.  Here are some of the steps you can take to minimize the likelihood of becoming the victim of an imposter rideshare driver:
Don't tell the driver your name. Instead, ask the driver "who are you here to pick up?" or "what's my name?" Real Uber or Lyft drivers will have access to your name on their phone through the rideshare app. Only enter the vehicle if they can correctly identify you by name.
Check the make, model, and license plate number of the vehicle. Make sure that each of these match the information displayed on the app.
If you are sitting in the back seat, check the child safety lock before getting in. Many newer vehicles have a switch or button on the backdoor that will disable child locks if pressed. If you can't find one or don't know where to look, ask drivers if they have child locks and if they are willing to disable them.
Share your trip details with a friend. This can be done within apps like Uber or by sharing your location with a friend. Make sure they know where you are, where you are going, and your estimated arrival time.
Text or call your driver as they pull up. Their app should be connected to the phone they have with them.
Check the car for the company decal. While it is possible for the logos to be stolen or duplicated, it is still useful to check a driver's car for a decal before getting in the vehicle.
If you or a loved one is a victim of a rideshare incident, please seek help as soon as possible. For legal services from an experienced San Francisco rideshare personal injury lawyer, please call me or visit www.ccwlawyers.com​.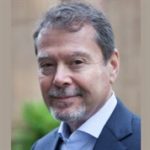 Claude A. Wyle is a partner of Choulos Choulos, and Wyle, a San Francisco based law firm dedicated to representing clients who have been injured by the wrongful conduct of individuals, corporations, public entities, and businesses. Mr. Wyle also frequently sits as a Judge Pro Tem for the city and county of San Francisco.