The female driver of a silver Mercedes SUV, Jennie Zhu, faces vehicular manslaughter charges after the Friday, September 27 6:55 a.m. car crash at Pine and Gough Streets in San Francisco. Slamming her car violently into the back of the minivan driven by 16-year-old Kevin San's mother, the impact was so severe that witnesses said it sent the minivan airborne and sounded like an explosion. Sadly, young Kevin San died at the scene of this fatal automobile crash and his mother and sister suffered very serious and critical injuries.
Our thoughts and prayers go out to this family for their loss of this young man. Kevn San was a junior at Lincoln High School, involved in junior ROTC and a bicycle enthusiast.
Also, I wish these women a speedy and complete physical recovery. I say this and I mean it, however this crash is clearly devastating to this family, and so I wish them strength above all.
As a father and husband, this type of loss and injury strikes far too close to home. Like many, I would like some answers. As a personal injury attorney, this collision also raises questions.
With a collision impact as severe as this, the speed of the Mercedes must have been very high, with no warning. Kevin San was sitting in the backseat behind his mother, and suffered the closest proximity to the impact.
"The vehicle was going so fast, he (the officer) didn't have time to even activate his lights before the crash took place," said San Francisco Police Chief Greg Suhr.
With a rear-ender at so high a speed, we have to ask if this was an intentional act? Was this the act of an insane person, or a suicidal person? Was 58-year-old Zhu, driver of this silver Mercedes, a sociopath? Because the authorities are saying that neither drugs nor alcohol are factors in this collision, there must be some reason why this driver would drive into this intersection in this reckless way, right?
As a San Francisco personal injury attorney, I am constantly looking at the reasons why collisions and injuries happen and how they can be avoided. Rarely, it seems that some driver may have just snapped, and used their car as a means of murder or of attempted suicide.
Who would speed into a mother and her children on a crowded San Francisco street, except for a person who is severely mentally unstable? She was speeding and clearly had the intent to injure someone and/or herself. And if you want to hurt yourself, when does your humanity and compassion go out the window, allowing you to speed into a family minivan?
The SFPD escorted the woman first to the police station to interview her, where she complained of chest pains and was then taken to the hospital. The interviewer attempted to learn why she would slam into this car as well as a catering truck and parked car. On Saturday morning she was taken to jail, but Zhu was released on bail already (Monday, September 30) awaiting arraignment on a vehicular manslaughter charge.
No answers have been forthcoming, and I for one, would like to know how this driver reached the frame of mind to attack a family? Is it possible that the lady was having a stroke or some other health related incident which made her incapable of driving at this particular moment? Was it mechanical failure with her car? Or was this really just simple negligence? I hope the press continues to follow this story, and I will post whatever I learn as well.
"The vehicles were so mangled, the examination couldn't be done. Certainly not in this quick of time," Suhr said.
Hello, I'm Claude Wyle. Do you have any ideas to help improve automobile safety and those who could be injured in San Francisco? Please comment or ask for a subject you would like to see researched or discussed in this blog. Thanks. Feel free to contact me at cwyle@ccwlawyers.com.
About the author: Claude Wyle is an aggressive advocate for Bay Area motorists. Claude has decades of experience representing those harmed by the wrongful conduct of others, and, as a Marin County and San Francisco automobile accident attorney, has fought to protect the rights of injured people throughout his legal career.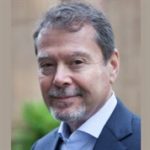 Claude A. Wyle is a partner of Choulos Choulos, and Wyle, a San Francisco based law firm dedicated to representing clients who have been injured by the wrongful conduct of individuals, corporations, public entities, and businesses. Mr. Wyle also frequently sits as a Judge Pro Tem for the city and county of San Francisco.