About two months ago, 22-year-old Marcos Lopez Garcia drove into and killed 4-year-old pedestrian Christopher "Buddy" Rowe in a W. 9th St. crosswalk near Santa Rosa's Jacobs Park on August 18, 2011, and then allegedly drove away. The Sonoma County District Attorney's office is attempting to make Garcia criminally accountable for this hit-and-run which resulted in this young pedestrian wrongful death, Judge Gary Medvigy determined definitively that there was enough evidence for Garcia to stand trial on charges of felony hit-and-run causing a death, misdemeanor vehicular manslaughter and driving without a license. This is just the preliminary ruling and not the final outcome of the criminal case.
It always saddens me to report news about a death, especially that of a child. So, how does this tragedy help make the roads safer? Making those who do wrong accountable for their acts is a step in the right direction toward safety for all.
Criminal accountability is important; however, I want to remind readers of the importance also of the civil justice system. The criminal courts determine if someone has intentionally committed a crime while the civil courts determine if wrongful conduct should be accountable in money damages. Both systems of justice are greatly important for public safety in our community. The burden of proof for a criminal case is beyond a reasonable doubt. The burden of proof to allow money damages to the injured party is "more likely than not".
Often, the victims and their personal losses are not the priority in a criminal prosecution. In a civil case, the entire case is aimed toward allowing compensation to those wrongfully harmed by others. Sadly, neither system can turn back the clock, yet both help change bad behavior through accountability.
My heart goes out to the Rowe family. I have handled several cases similar to this, and they are difficult to bear for anyone involved, even the lawyers. I hope that the Rowe family has a good and strong attorney to help them with the civil aspects of this case.
About the author: Claude Wyle is an aggressive advocate for San Francisco pedestrians. Claude has decades of experience representing those harmed by the wrongful conduct of others, and, as a San Francisco pedestrian accident and wrongful death attorney, has fought to protect the rights of injured individuals throughout his legal career.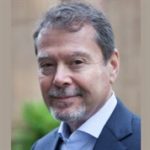 Claude A. Wyle is a partner of Choulos Choulos, and Wyle, a San Francisco based law firm dedicated to representing clients who have been injured by the wrongful conduct of individuals, corporations, public entities, and businesses. Mr. Wyle also frequently sits as a Judge Pro Tem for the city and county of San Francisco.