A mother, 35-year-old Christy Svanemyr, and 11-month-old baby girl go to the park one day on a sunny day. She is run over and killed by a park worker while she is sunbathing on the grass. Can you imagine the horror and the aftermath for this poor little girl?
The San Francisco park worker faces a felony hit-and-run charge.  The woman died after being transported to the hospital from Holly Park in San Francisco's Bernal Heights on Thursday, September 5th.  The feloy charge is no doubt because the driver, 58-year-old Thomas Burnoski, struck the woman, and then left the scene. The level of negligence in order to prosecute for a felony should be higher than just an accident and most drivers who cause pedestrian deaths are not actually prosecuted. This driver allegedly left the scene of the accident. Had he stopped to get this woman immediate medical attention, she may have had a better chance of survival. And honestly, how could you leave an infant behind after you have just run over the mother? I wouldn't do that to a raccoon, and I am not too fond of raccoons.
The driver was no stranger to the park, as he has been a San Francisco park employee since 2006.
Neighbors left flowers at the site of the fatal accident. We have to question as to why a city employee would be driving on the grassy area of the park that is filled with adults, children and dogs. Shouldn't this driver be prohibited from driving on the grass during hours when there is likely to be sunbathing? Neighbors who frequent this park will certainly make different plans now.
The management of the Park & Rec expressed,
"On behalf of the San Francisco Recreation and Park Department, I would like to express my deepest condolences to the family and friends of the victim."
As weeks passed, Burnoski turned himself in at the Hall of Justice, according to his attorney. San Francisco District Attorney George Gascon indicated that Burnoski is charged with felony vehicular manslaughter and felony hit-and-run.
As Gascon believes, I too believe that the case isn't only about seeking justice for the victim's family. Our parks need to be safe, especially for mothers and young children to avoid another hit-and-run tragedy such as this.
How could this tragedy have been prevented? Should this driver have been allowed to drive where people were laying on the grass? Shouldn't there be some part of the park designated for sunbathing and forbidden to vehicles until after hours? What kind of screening and or training is San Francisco's Park Department completing? This driver was a public servant and his first and foremost concern should be for the safety of the park's visitors. I would like to follow this story to learn what types of changes the City will propose to keep this type of death from happening again.
I would like to personally offer my condolences as well to the family of this tragedy.
Hello, I'm Claude Wyle. Do you have any ideas to help improve pedestrian safety or bicycle  safety in San Francisco? Please comment or ask for a subject you would like to see researched or discussed in this blog. Thanks. Feel free to contact me at cwyle@ccwlawyers.com.
About the author: Claude Wyle is an aggressive advocate for Bay Area bicyclists and pedestrians. Claude has decades of experience representing those harmed by the wrongful conduct of others, and, as a Marin County bicyclist and San Francisco bicycle and pedestrian accident attorney, has fought to protect the rights of injured people throughout his legal career. Claude is also an avid cyclist himself and member of the Marin County Bicycle Coalition, San Francisco Bicycle Coalition and Silicon Valley Bicycle Coalition and is a sponsor of Safe Routes to School. Claude is also a founding member of the American Association for Justice's bicycle litigation group, a national group of lawyers focused on improving bicycle safety.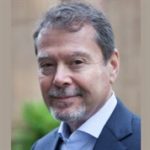 Claude A. Wyle is a partner of Choulos Choulos, and Wyle, a San Francisco based law firm dedicated to representing clients who have been injured by the wrongful conduct of individuals, corporations, public entities, and businesses. Mr. Wyle also frequently sits as a Judge Pro Tem for the city and county of San Francisco.