I am always saddened to report another wrongful death of a bicyclist. In this case it was a 17-year-old cyclist was killed in a hit and run and left to die on the side of the road.
Romero, a high schooler and soccer player, was riding his bicycle innocently recently in the evening in Southern California. His family and friends found him on the curb and of course they are heartbroken with grief. The search is on for the hit and run driver, and I hope they find him or her soon.
As a San Francisco Wrongful Death Lawyer specializing in bicycle and pedestrian accidents, this hit and run enrages me. Why is it that so many motorists leave the scene after they strike a bicycle rider or a pedestrian? I do understand that these drivers may be afraid of the consequences of their actions, however, some of these pedestrians or cyclists struck by motorists surely could have been saved if they had been taken promptly to the hospital.
If you strike a bicyclist and leave that person alone and injured and they die due to lack of medical attention, this goes beyond felony hit and run. In my book, its murder. At least call 911. Anything less is sheer cruelty to the injured person and to their family.
My heart goes out to the family, friends and loved ones of the victim.
If you have lost someone you love through the wrongful conduct of another, you can count on Choulos, Choulos & Wyle to provide the serious help you need. Call us and we will be happy to explain your options.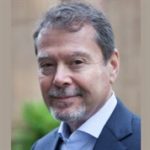 Claude A. Wyle is a partner of Choulos Choulos, and Wyle, a San Francisco based law firm dedicated to representing clients who have been injured by the wrongful conduct of individuals, corporations, public entities, and businesses. Mr. Wyle also frequently sits as a Judge Pro Tem for the city and county of San Francisco.