Five days ago, in San Mateo, more PG&E equipment failed and a high power line fell from between two poles and into a residential neighborhood. At the time, 55-year-old Enrique Tello was watching television with his family, and heard the explosions outside. With Tello's daughter being nine months pregnant, he was extra protective and immediately went out to investigate. Shortly after Tello stepped in front of his home, he was electrocuted by current flowing from the fallen PG&E line. Tello never recovered from his serious electrical injuries and died that evening.
It concerns me to learn that PG&E, immediately after their failed equipment caused Mr. Tello's electrocution death, began passing along inaccurate and misleading information about this San Mateo Electrocution. It is clear that PG&E would rather have the public focus on the conduct of Mr. Tello, starting rumors that Tello was trying to pick up the live wire, rather than allow the focus to stay on PG&E's failures. In just a few months, the San Bruno pipeline explosion trials will be starting and PG&E does not need any more bad press. Bad press this year may create higher jury verdicts for the San Bruno pipeline explosion cases. The earliest media stories about this incident all seem to quote a PG&E representative, Mr. Guidi.
As I look at the information available to date, it would seem that PG&E initially stated (and later recanted) that the line was knocked down by a mylar balloon. How and why would a power line carrying 12,000 volts, which could conceivably burn down an entire neighborhood, be vulnerable to a balloon? At first it was thought that a transformer blew at the pole, however there seem to be no transformers at either pole where the downed line was connected. Interestingly, this same wire is rumored to have failed and fallen in the late 1980s.
From the photographs the wire was hot enough to melt the sidewalk into glass. How would Tello have been able to pick that up? Why would he have tried to pick up the hot wire? PG&E adopted the story that Mr. Tello had been driving his truck and that the wire had somehow blocked his way, and so he tried to move it. From the news video, it is abundantly clear that the white truck is parked along the curb right in front of Tello's home, and is not in the traffic lane. Further, Tello's family are very clear that Tello was inside watching television when the power line fell in front of the house.
Why would PG&E have its representative lecture the public on television about the dangers of trying to move a fallen power line when they really don't have any credible evidence that Tello was trying to move the wire? In a Daily Post article, PG&E admitted yesterday that a person would not have to pick up a live wire, but that they could suffer electrical injuries just walking in the area. While it will be very interesting to learn exactly how the current struck Mr. Tello and where, shouldn't the focus of our community be on how such a deadly and dangerous power line was allowed to fall onto a residential street, and what PG&E should have done to prevent this needless death?
I believe that we, as responsible citizens, should demand thorough investigation into how and why this deadly power line fell into a residential San Mateo neighborhood and how PG&E again endangered an entire neighborhood. I contest PG&E's shifting of the public's focus from their own failure onto Mr. Tello. This blaming the victim is pure calculated deflection.
I would like answers. Please comment if you would like answers also.
About the author: Claude Wyle is an aggressive advocate dedicated to keeping San Francisco Bay Area individuals safe from defective and dangerous equipment and products. Claude has decades of experience representing those harmed by the wrongful conduct of others, and, as a Bay Area personal injury lawyer, has fought to protect the rights of the injured throughout his legal career.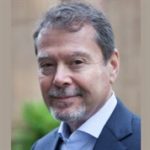 Claude A. Wyle is a partner of Choulos Choulos, and Wyle, a San Francisco based law firm dedicated to representing clients who have been injured by the wrongful conduct of individuals, corporations, public entities, and businesses. Mr. Wyle also frequently sits as a Judge Pro Tem for the city and county of San Francisco.