This story hits way too close to home, and I hate having to report it. Apparently yesterday on September 27, 2012, 12-year-old Hailey Ratliff was riding her bicycle in Novato, California with her backpack on, wearing a helmet, when she was struck by an SUV also driving on Novato Boulevard. The impact with the SUV was severe enough to cause substantial damage to the SUV and to cause fatal injuries to this young cyclist.
It's a horribly sad day when a child dies, particularly when the death could have been prevented. How do we know this bicycle death could have been prevented? The main factors in causing a crash such as this are typically the SUV driver's operation of the vehicle:
Could the driver have been on the cell phone or distracted in any other way?
Does the damage to the vehicle indicate high speed of the SUV?
Did the bicycle rider do something to violate the rules of the road or to surprise the SUV driver?
Was the condition of this roadway a factor in contributing to this fatal crash?
Since this was a head-on collision (where the SUV was traveling east and the bicycle traveling west), was the cyclist riding against traffic? Was the SUV driver crossing the centerline? Or, was the SUV driver making a left turn in front of the cyclist?
The impact damage to the SUV looks like the speed of the truck was substantial at the moment of impact. If this was a left turn case, this clearly was preventable.
I used to ride my bicycle to school in Marin and I was just about to suggest that my daughter start to ride to school herself. I feel strange as a bicycling advocate that I do not feel comfortable with my own daughter riding to school when we supposedly have safer roads and more bike paths than when I was a student in Marin.
Are too many of the drivers in Marin now distracted? The Novato community is suffering over this loss, as the police are investigating the cause of this fatal bicycle crash. The particular stretch of Novato Boulevard (near San Marin Drive) is known to be dangerous. Hailey's family recently moved to Novato from Albuquerque, New Mexico. Being new to the area, she and her family may not have known what Novato resident Jen Jigalin knows about this particular section of the road:
It goes from 30 to 45 and people are heading to West Marin really fast. I walk here every morning with my dog. My kids walk here, but I don't let them go alone. It's dangerous.
Hailey was wearing her helmet, but despite life flight to Children's Hospital in Oakland from Novato Community Hospital it was too late to save her as she was pronounced dead upon arrival to the hospital at 5:30 p.m. (2 1/2 hours after the fatal SUV bicycle crash).
The police do not suspect intoxication of the motorist as a factor. The driver stayed at the scene after the crash, along with the police, to analyze the wreckage including various bicycle parts and the damaged SUV.
My sincere condolences go out to Hailey's family and friends. I hope that you are not offended by my blogging about this bicycle crash. I feel uncomfortable and intrusive when I discuss your personal tragedy. All of Marin County is reeling under this shocking tragedy. There is no silver lining for Hailey's family. I am only reporting on this bicycle death to keep up my promise to blog about significant bicycle crashes in my community and to keep bicycle safety in the forefront of people's consciousness, as much as I can. If the roadway contributed to this death, the City of Novato and the County of Marin need to investigate to determine how they can improve the safety of their roadways for children and all bicyclists.
About the author: Claude Wyle is an aggressive advocate for San Francisco Bay Area bicyclists and a specialist in claims involving dangerous roadways. Claude has decades of experience representing those harmed by the wrongful conduct of others, and, as a San Francisco personal injury attorney, has fought to protect the rights of injured adults and children throughout his legal career. This blog is not an attempt to solicit.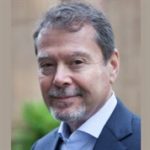 Claude A. Wyle is a partner of Choulos Choulos, and Wyle, a San Francisco based law firm dedicated to representing clients who have been injured by the wrongful conduct of individuals, corporations, public entities, and businesses. Mr. Wyle also frequently sits as a Judge Pro Tem for the city and county of San Francisco.