It appears that pedestrian voices are finally being heard in San Francisco! This past Thursday the city's Richmond district started instituting new pedestrian safety changes in order to combat the dangers our city streets pose to pedestrians.
City crews began repainting the crosswalk at Emerson and Geary Boulevard, just one of the many changes put into motion by Vision Zero, a campaign I've discussed in the past, and one that the city is instituting to eliminate all traffic deaths by 2024.
A lofty goal, but I believe it can be done.
San Francisco just saw it's first pedestrian death of 2015, when a 87 year old man was struck crossing that very intersection. Certainly a sober reminder of the work that still needs to be done.
Ed Lee spoke out about the dangers faced by pedestrians while traversing San Francisco's many busy streets, and the city government's support in making safety changes, stating "Wed don't want to call these things accidents anymore, they are preventable, we have a city that's committed"
$500 million in transportation bond money is being utilized to help this, and other improvements get put into action.
As an pedestrian and automobile accident attorney, I can speak from personal experience when I say that I support Mayor Lee's initiative, and stand behind the Vision Zero campaign. San Francisco is an incredibly open and welcoming city, and it's time our streets reflected that.
Hello, I'm Claude Wyle, a San Francisco pedestrian accident attorney. Have an idea for a topic you'd like to see covered here? Feel free to contact me or visit www.ccwlawyers.com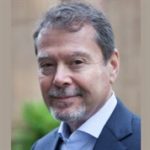 Claude A. Wyle is a partner of Choulos Choulos, and Wyle, a San Francisco based law firm dedicated to representing clients who have been injured by the wrongful conduct of individuals, corporations, public entities, and businesses. Mr. Wyle also frequently sits as a Judge Pro Tem for the city and county of San Francisco.