I am sad to report that Wesley Burton, an Oakland California husband, father of three, and local public radio host in the San Francisco Bay Area, was killed this past weekend by a hit-and-run driver who has yet to be identified. Hit and Run drivers make me especially angry, and particularly when they rob a family of a husband and father. I cannot but ask whether that driver's leaving the scene, which is utterly without human compassion, could have contributed to Mr. Burton's death. We all know that, after an injury accident, fast medical attention can sometimes save lives, so a driver who hits someone and leaves the scene without summoning medical attention is to me potentially guilty of a more serious crime than just hit and run.
Burton, who worked at KPFA public radio, co-hosted a weekend music show, beloved by all with whom he worked.
"What can you say when somebody dear to you is taken away?" fellow KPFA host Kevin Vance said, speaking on air of Burton. "[Burton] worked with grace and was the nicest guy."
Burton was a daytime board operator as well as co-host of two weekend radio shows, Sideshow Radio and After Hours. His last broadcast included a prediction of the Golden State Warriors winning the NBA Championship.
He was killed while driving home early Saturday morning after his show. Oakland police report that a speeding Dodge Charger struck him on Martin Luther King Boulevard, flipping Burton's car. Mr. Burton died at the scene. Police have not identified the driver of the Charger.
"I'll never forget Wesley Burton", said fellow radio host Joanna Manqueres.
"We don't know what happened. I don't know who this guy is, but dude, take responsibility. We loved this guy. We want closure" said radio host Kevin Vance.
The death of Burton is untimely, and my thoughts and prayers go out to his family and friends in this time of loss and mourning. I hope that someone comes forward with information about the hit-and-run, and that the police can identify the Charger and the individual driving. If you have any information on the incident, I encourage you to speak up. The community needs to help hold this driver accountable for their actions. Even if you have no information, you can still help, by donating to the GoFundMe account created in support of Mr. Burton's family.
Speak out, donate, and help.
GoFundMe campaign
As a San Francisco wrongful death attorney, who handles many cases in Oakland as well, I would also offer some legal advice to Mr. Burton's family. Look to your own automobile insurance policy to explore what kind of claim you should make under the uninsured motorist provisions in your own policy. Call an attorney who handles insurance claims and wrongful death cases to help you through this process.
Hello, I'm Claude Wyle, a San Francisco fatal accident and wrongful death attorney. Have an idea for a topic you'd like to see covered here? Feel free to contact me or visit www.ccwlawyers.com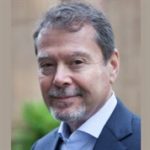 Claude A. Wyle is a partner of Choulos Choulos, and Wyle, a San Francisco based law firm dedicated to representing clients who have been injured by the wrongful conduct of individuals, corporations, public entities, and businesses. Mr. Wyle also frequently sits as a Judge Pro Tem for the city and county of San Francisco.