In Fremont, California a 61 year old motorcyclist was killed last Wednesday after a semi-truck driver struck the bike on Mission Boulevard near Interstate 880.
The semi-truck driver did not stop, according to a spokesman from the California Highway Patrol.
The name of the motorcyclist who was killed is pending release, after the Alameda County Corner's Office notifies the deceased's family. First of all, I wish to extend my sincere condolences to the family of this biker's family. We all know how vulnerable we are when we go out to ride and our families often feel afraid for our safety. Learning of a loved one killed in such a brutal way must make it even worse for this family. Hit and Run is a terrible crime, particularly when someone is killed. If the truck driver had only stayed behind and called for emergency help earlier would the motorcycle rider be alive today?
The motoryclist was riding a 2004 Kawasaki motorcycle, and traveling east, when the rear axle of the semi-truck struck and killed him.
The semi-truck was towing two chrome-colored tank trailers. At this time, no further description of the truck or it's trailers is available.
If you have any information regarding the accident I urge you to contact the California Highway Patrol at 510-489-1500. It is our duty as witnesses and concerned citizens to ensure that individuals like this are not allowed to get away with such actions. Accidents may be unavoidable, but driving away from an accident, is inexcusable.  Running away from an injury accident is inhuman and criminal.
Hello, I'm Claude Wyle, a San Francisco motorcycle accident attorney. Have an idea for a topic you'd like to see covered here? Feel free to contact me or visit www.ccwlawyers.com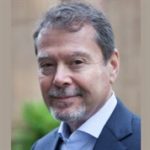 Claude A. Wyle is a partner of Choulos Choulos, and Wyle, a San Francisco based law firm dedicated to representing clients who have been injured by the wrongful conduct of individuals, corporations, public entities, and businesses. Mr. Wyle also frequently sits as a Judge Pro Tem for the city and county of San Francisco.