Lawsuits and prosecutions are tough on the parties, most so on plaintiffs who have lost a loved one through wrongful death. Sometimes, even attending a criminal hearing involving the death of a loved one is more stress than the family can bear without responding. That stress and emotional strain was apparent in a San Jose courtroom this past week, when the family of a jogger, killed by two street racers, verballylashed out at one of the accused during his arraignment on Wednesday.
Manuel Maldonado, a 23 year old male, wearing shackles and a red jumpsuit, answered to the charge of vehicular manslaughter with gross negligence, in connection to the killing of Kiran Pabla, a 24 year old San Jose native who had been jogging when she was run over by one of two cars that lost control while racing on the street.
After the short hearing, one of Pabla's brothers shouted "That guy killed my sister! You owe us an apology!" while another yelled "We need justice", as other relatives and friends ushered them out.
Both accused men face a maximum sentence of six years in prison for Ms. Pabla's death.
Prosecutors commented that the two men did not know each other prior to the race, and had no prior criminal history.
They were racing their cars down Yerba Buena road, exceeding speeds of 70 miles per hour, when they lost control, colliding and hitting a guardrail, eventually running into Pabla who was an innocent pedestrian.
Pabla's family demands that both be held accountable for their actions.
"My niece was 24. She hadn't seen a life," said Samir Mohan, Pabla's uncle. "I want to make sure these guys don't get a tap on their hands, and let them go. I really want to make sure justice is done for the murder they committed. I consider this murder, racing down Yerba Buena … it is no way for a child to die."
Pabla's death has sparked residential consideration and outrage about a stretch of road known for speeding problems, uninterrupted by traffic lights or stop signs. Police have stated that accident rates are not out of line with comparable San Jose roads, but residents of the area are calling for action.
Vice Mayor Rose Herrera is pushing for the placement of radar-feedback signs along the road to curb street racing, and traffic enforcement has increased since the accident.
As an automobile accident attorney and pedestrian accident lawyer, I feel strongly for the family of Kiran Pabla, and join in their desire to have those responsible for her death made fully accountable.  The wrongful death of a loved one can sometimes be too great to handle quietly, and although our courts deserve dignity and respect, we cannot take all passion out of the courtroom and expect those horribly harmed by the conduct of others to sit silently.  I hope for swift justice for these two drivers, and peace for the family Pabla has left behind. And I hope that the family hires a good personal injury lawyer to pursue full accountability for this loss.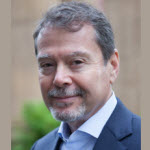 Hello, I'm Claude Wyle, a San Francisco automobile accident and personal injury attorney. Have an idea for a topic you'd like to see covered here? Feel free to contact me or visit www.ccwlawyers.com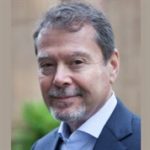 Claude A. Wyle is a partner of Choulos Choulos, and Wyle, a San Francisco based law firm dedicated to representing clients who have been injured by the wrongful conduct of individuals, corporations, public entities, and businesses. Mr. Wyle also frequently sits as a Judge Pro Tem for the city and county of San Francisco.