It seems like I barely get done typing an article about one cyclist death when another gets announced on the news. This time, a cyclist in San Jose was killed near Martial Cottle Park, by a driver in a pickup truck, around 8:20am Monday.
The cyclist, Rosamaria Ruminski, a 52 year old resident of San Jose, was riding her bicycle near the intersection of Chynoweth Avenue and Duesenberg Drive when she was hit by the truck. She was pronounced dead at the scene.
Ruminski's death marks the 50th fatal crash involving a motor vehicle this year.
There haven't been a lot of details released about the crash, but if it's like the majority of cyclist deaths, it could have likely been avoided by the motorist. Most fatal crashes come down to one thing: distractions. Drivers aren't paying attention, talking on their phone, checking their email, or just not staying aware of their surroundings, and cyclists aren't wearing their helmets, don't have their lights on, or aren't wearing bright or protective clothing. It doesn't take a lot to stay safe. A few extra seconds checking the intersection before you turn, an extra minute in the morning putting on your helmet and turning on your lights, a few moments checking your blind spots before you change lanes. Remember, just a bit of extra effort may save a life.
Hello, I'm Claude Wyle, a San Jose bicycle accident attorney. Have an idea for a topic you'd like to see covered here? Feel free to contact me or visit www.ccwlawyers.com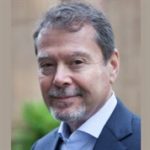 Claude A. Wyle is a partner of Choulos Choulos, and Wyle, a San Francisco based law firm dedicated to representing clients who have been injured by the wrongful conduct of individuals, corporations, public entities, and businesses. Mr. Wyle also frequently sits as a Judge Pro Tem for the city and county of San Francisco.