Two motorcycle riders were killed last weekend in Napa County in two separate fatal motorcycle crashes, both due apparently to the riders crossing into opposing lanes of traffic, and colliding with oncoming vehicles, according to the California Highway Patrol. First of all, our condolences go out to the families of these two fallen bikers.
Strangely, these two motorcycle fatalities bring the total number of motorcycle crashes to five in Napa County between Friday and Sunday, according to CHP Officer Marc Renspurger.
The first incident involved a 31 year old man from Fairfield, who died after crashing into a vehicle near Lake Berryessa. He crossed a double yellow line on a curve, striking a Honda pickup truck driven by a 65 year old woman from Napa. The driver and her passenger were not injured. The rider was pronounced dead later that day at the Queen of the Valley Hospital in Napa. We have to look at how this tragedy might have been avoided. Was it only rider error that caused this motorcycle death? Was the road slightly wet? Was the striping fresh and extra slippery? Were there any remnants of roadway construction? Or was it all rider error? I would sincerely like to know, so that we can learn from this crash and help to prevent future motorcycle injuries and deaths.
The second, involved a 34 year old woman from San Francisco, who was riding out of Napa Valley when she lost traction on a curve and slid into the oncoming lane of traffic, colliding with a Dodge pickup. The driver attempted to swerve but could not avoid the bike. The rider was killed during the incident. I wish to offer our sincere condolences to the family of this woman, who was killed on her bike, and I also want to ask the question: Was there any other cause in addition to what seems like obvious rider error? Could the road have had gravel or potholes or other dangerous defects, and could this have contributed to this rider's losing control and sliding into oncoming traffic?
While so many people are so very quick to blame motorcycle riders, it is our job here at Choulos Choulos & Wyle to look beyond the obvious and to try to look at the entire picture and all of the factors which might have caused motorcycle injuries and motorcycle fatalities. I sincerely hope that we get to learn more about how these two terrible motorcycle collisions happened, so that we might learn from this tragic story and try to take steps to prevent future injuries and deaths.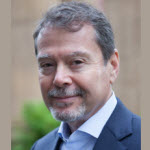 Hello, I'm Claude Wyle, a San Francisco motorcycle accident attorney. Have an idea for a topic you'd like to see covered here? Feel free to contact me or visit www.ccwlawyers.com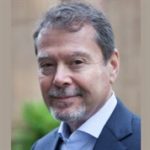 Claude A. Wyle is a partner of Choulos Choulos, and Wyle, a San Francisco based law firm dedicated to representing clients who have been injured by the wrongful conduct of individuals, corporations, public entities, and businesses. Mr. Wyle also frequently sits as a Judge Pro Tem for the city and county of San Francisco.