California roads are notoriously dangerous for hit-and-runs, with one 2018 report revealing that California leads the nation in the annual number of fatal hit-and-run crashes. In an analysis of national hit-and-run accident statistics, AAA researchers found that almost 65 percent of people killed in hit-and-run crashes are pedestrians or bicyclists. This shocking statistic is probably because pedestrians and bicycle riders, who don't have the steel of an automobile to protect them, particularly in congested cities such as San Francisco, are more vulnerable to fatal hit and run collisions.
In San Francisco, many hit-and-run accidents go unsolved: a staggering four in 10 of hit-and-run Bay Area accidents that took place from 2014 to 2018 remain unsolved to this day. Additionally, hit-and-run deaths make up a substantial portion of traffic fatalities in the Bay Area. In 2018, 30 percent of San Francisco's 23 traffic deaths were hit-and-runs.
In 2019, much of the same has occurred. For example, 59-year-old pedestrian Bruce Romans died after being struck by a car in the city's Bayview district on Aug. 4. The driver, who has yet to be identified, fled the scene, leaving Roman lying in the middle of the street with fatal injuries. Less than a week later, on Aug. 10, 48-year-old Rajah Olaguer was struck by a hit-and-run driver while he walked across a San Francisco crosswalk. He suffered several brain injuries, a crushed femur, five broken ribs, and has been placed in a medically induced coma. Olaguer's mother has since pleaded with the unidentified driver to turn themselves in, saying "you just left him there."
Retired San Francisco Police Department Deputy Chief, Jim Dudley, explained why so many people run after seriously injuring or killing someone in a crash: "people figure if they can get away with something, they will. The risk-reward balance is in their favor. And if they are under the influence of alcohol or drugs, they're not going to stop. They're already impaired." He adds that driving away after a car crash is what turns a tragic mistake into a serious crime, saying "an accident is not a criminal act until you run."
A Person's Own Uninsured Motorist Insurance on Their Car Will Cover Hit-and-run Survivors and Even the Family of a Victim in the Event of a Fatal Accident
On July 20, Colorado resident Andrew Bernstein was hit by a car as he rode his bicycle home. The driver sped away, leaving him critically injured and unconscious in a ditch. After the crash, Bernstein was sedated for three weeks while doctors stabilized him and worked to heal his internal injuries. Now, a month later, Bernstein is awake but unable to walk and it remains uncertain whether he will regain mobility.
In cases like Bernstein's, astronomically high medical bills can be expected to cover the extensive treatment that is needed. If the driver of the accident isn't found, though, who can be held liable?
What a lot of people don't know is that hit-and-run is covered in the uninsured motorist (UM) coverage provisions of many people's automobile insurance policies. In other words, if somebody is hit-and-run as a pedestrian or as a bicyclist, their car insurance plan will cover them. Basically, UM motorist coverage will step into the shoes of the person who hits the injured pedestrian or bicyclist in instances when the guilty party either has no insurance or when a hit-and-run collision has occurred. So, in cases of a hit-and-run, UM motorist coverage will step in as if the at-fault driver is uninsured.
For additional information on the complexities of UM coverage, see my previous blog detailing how UM/UIM coverage applies to accidents involving bicyclists and pedestrians.
If you or a loved one is a survivor of a hit-and-run accident, please seek legal help as soon as possible. For comments or questions, or for legal services from a proven San Francisco motorcycle accident personal injury lawyer, please feel free to call me at 415-432-7290, or visit www.ccwlawyers.com. All calls and email inquiries are covered by the attorney client privilege and are strictly confidential.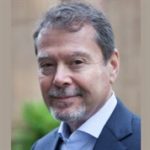 Claude A. Wyle is a partner of Choulos Choulos, and Wyle, a San Francisco based law firm dedicated to representing clients who have been injured by the wrongful conduct of individuals, corporations, public entities, and businesses. Mr. Wyle also frequently sits as a Judge Pro Tem for the city and county of San Francisco.