In early 2017 Elliot Van Fleet was riding his motorcycle on 19th street in Oakland, wearing a helmet, and obeying all laws.
As he crossed the intersection of 19th and Broadway an Oakland police SUV, its siren and lights flashing, sped through the opposing red light, T-boning Van Fleet, pinning him against the SUV before throwing him to the ground, causing Van Fleet millions of dollars in medical bills, amputation of his left leg, and months of physical therapy and post-traumatic stress.
After the crash, Van Fleet filed suit against the OPD Officer, rightfully so, for failing to stop at the red light, and for failing to drive reasonably, which all officers are required to do even when traveling with lights and sirens on.
And although the case was settled, new body camera footage from the officer recovered from the day of the crash, as well as video surveillance from a nearby building, show that the officer not only ran the red light, but also appeared to make false statements at the time of the crash in an attempt to exonerate himself.
The video not only shows the officer running the red light, but subsequently arguing with Van Fleet as he lay bleeding on the sidewalk, lecturing him on not being careful enough and that the crash was his fault, saying things like: "You got to be careful at the light, sir, OK? You didn't hear my siren? I stopped at the light."
"No, I did hear your siren" Van Fleet replied "…But you were flying through. You were going so fast."
The officer later told both Van Fleet and additional responding officers that he stopped fully at the light, even though multiple videos of the incident show otherwise.
"The policy require(s) the police offer to come to a complete stop on Broadway because he had a red light," said Douglas Saeltzer, an attorney for Van Fleet. "But he ran it at a high speed…There's also an issue of police officers getting their facts right…In this case, I am very thankful we had a surveillance video to prove what happened. The body camera video just shows me what the officer is saying. The surveillance video proved he was wrong."
The officer remains on the police force and is still driving Oakland PD vehicles.
After having represented many motorcycle riders who have been struck by police vehicles, I am still amazed at how ready police officers are to bend the truth after they have personally caused accidents and injuries. While if a police officer is allowed to violate the vehicle code, if the police officer is answering a call "Code 3", with lights and siren functioning, that police officer must still drive reasonably under the circumstances. As with many cases, the devil is in the details, and driving with lights and siren on does not give the police a free pass for any and all driving negligence.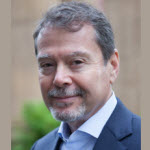 Hello, I'm Claude Wyle, a San Francisco motorcycle accident attorney. Have an idea for a topic you'd like to see covered here? Feel free to contact me or visit www.ccwlawyers.com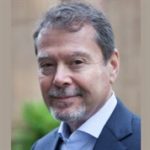 Claude A. Wyle is a partner of Choulos Choulos, and Wyle, a San Francisco based law firm dedicated to representing clients who have been injured by the wrongful conduct of individuals, corporations, public entities, and businesses. Mr. Wyle also frequently sits as a Judge Pro Tem for the city and county of San Francisco.