Another crash involving a self-driving car occurred earlier last month, when an autonomous Chrysler Pacifica was hit by a motorcyclist in Mountain View, according to The San Francisco Chronicle.
The crash occurred near Waymo's headquarters, but the self-driving car company isn't blaming the autonomous vehicle, but human backup driver themselves, who was actually in control of the vehicle when the crash occurred.
According to the accident report, the Chrysler Pacifica was driving at 21mph in the middle of a three lane road when the lanes began to merge. The human driver noted the shift and regained manual control of the car in an attempt to take evasive action, disabling the self-driving systems, and in the process, was hit by a motorcyclist attempting to overtake the Pacifica in the other lane.
Waymo claims that if the vehicle had been left in autonomous mode the crash would have been avoided completely, after the company ran simulations which showed the vehicle would have automatically slowed down once it detected the lane merge and the motorcycle overtaking it in the other lane.
Waymo's chief executive John Krafcik noted that although humans can make "a split-second decision with insufficient context,"  but that the car knew its entire surroundings as it was driving. "Our self-driving system was simultaneously tracking the position, direction and speed of every object around it," he wrote in a blog post. "Crucially, our technology correctly anticipated and predicted the future behavior of both the merging vehicle and the motorcyclist."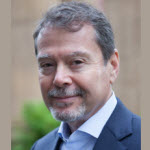 Hello, I'm Claude Wyle, a San Francisco motor vehicle accident attorney. Have an idea for a topic you'd like to see covered here? Feel free to contact me or visit www.ccwlawyers.com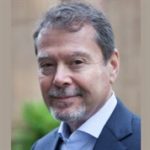 Claude A. Wyle is a partner of Choulos Choulos, and Wyle, a San Francisco based law firm dedicated to representing clients who have been injured by the wrongful conduct of individuals, corporations, public entities, and businesses. Mr. Wyle also frequently sits as a Judge Pro Tem for the city and county of San Francisco.