Federal regulators are hoping to ban the sale of most flavored e-cigarettes at retail locations such as gas stations and convenience stores, and require age verification of anyone buying e-cigarettes online, according to reports.
New restrictions come after a dramatic increase in teen vaping over the past few years, according to the Food and Drug Administration, as tobacco cigarette usage has fallen to record lows and e-cigarette popularity continues to rise at alarming rates.
FDA Commissioner Scott Gottlieb says that he believes one form of nicotine is just replacing the other
"The bottom line is that we are creating a whole pool of kids addicted to nicotine through e-cigarettes, some proportion of them are going to become longer term users of combustible tobacco that otherwise might never have initiated on tobacco," Gottlieb says.
Others believe the marketing has just gone too far.
Ray Story, from the Tobacco Vapor Electronic Cigarette Association, noted that vaping products from industry giants like Juul have been "irresponsible" when it comes to teen use.
"You get to a point where basically they're selling a product is like a lollipop," he says.
Juul, like many tobacco companies, declined to comment.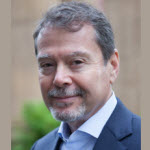 Hello, I'm Claude Wyle, a San Francisco product liability and personal injury attorney Have an idea for a topic you'd like to see covered here? Feel free to contact me or visit www.ccwlawyers.com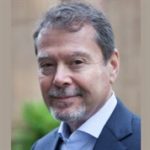 Claude A. Wyle is a partner of Choulos Choulos, and Wyle, a San Francisco based law firm dedicated to representing clients who have been injured by the wrongful conduct of individuals, corporations, public entities, and businesses. Mr. Wyle also frequently sits as a Judge Pro Tem for the city and county of San Francisco.