As both a bicycle accident and defective products attorney, I want all of my readers to be aware of a recent recall of a UVEX bicycle helmet line.
The recall, which affects over 46,800 helmets, was announced after reports of the anchor for the helmet's chin strap failing, causing the helmet to slide off the head, posing a potential head injury hazard.
These helmets also do not comply with the impact requirements of the SPSC safety standards for bicycle helmets.
The recall involves seven models of UVEX helmets, with a variety of different colors and chin straps. If the model number of the helmet matches any of the model numbers below, then you should contact the company immediately:
XB017, XB022, XB025, XB027, XB032, XB036 and XB038.
Although no injuries have yet been reported, I suggest all those with UVEX helmets to check their model number, and if you aren't sure, to contact the company immediately at the information listed below:
UVEX Sports Inc. toll-free at (844) 767-0656 from 9:30 a.m. to 6:30 p.m. ET Monday through Friday, or online at www.uvex-sports.us and click on "Recall" for more information.
AND PLEASE USE A DIFFERENT HELMET UNTIL YOU ARE SURE THAT YOURS IS SAFE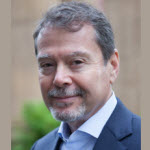 Hello, I'm Claude Wyle, a San Francisco bicycle accident attorney. Have an idea for a topic you'd like to see covered here? Feel free to contact me or visit www.ccwlawyers.com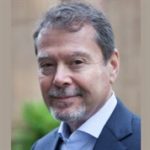 Claude A. Wyle is a partner of Choulos Choulos, and Wyle, a San Francisco based law firm dedicated to representing clients who have been injured by the wrongful conduct of individuals, corporations, public entities, and businesses. Mr. Wyle also frequently sits as a Judge Pro Tem for the city and county of San Francisco.