As concerned consumers we trust that the toys we buy for our children are safe and won't cause any harm from use, but that is not always the case. In the heat of the Holiday Season, the Consumer Product Safety Commission works tirelessly to recall millions of harmful toys each year, yet they cannot guard against all potential dangers. As we venture out shopping this year, let's remember some of the most dangerous toys that slipped through the cracks.
1. CSI – Fingerprint Examination Kit – based on the hit TV show, the powder given to investigate fingerprints was found to contain asbestos. (2007)
2. Magnetix – a magnet building set, which could easily be broken, spilling the small magnets from inside. These magnets were incredibly harmful if swallowed, as they would reconnect through tissue walls causing digestive complications and even death within a short period of time. (2008)
3. Inflatable baby boats – prone to tearing, these boats were intended to make pool time fun for toddlers, and instead, made it a potentially deadly experience. (2009)
4. Hannah Montana Pop Star Card Game – Lab tests revealed that the card game contained at least 75 times the recommended amount of arsenic for children's toys. It slipped through the cracks as it was made of vinyl, and not paint, allowing it remain uncovered by regulations. (2007)
5. Aquadots – a more popular toy, allowed children to arrange beads into different shapes and fuse them together with water. However, it was found that the beads contained GHB, the date rape drug. Eventually 4.2 million kits were recalled. (2007)
6. Snacktime Cabbage Patch Doll – a must-have doll was intended to "eat" only the packaged provided fake snacks, but when it couldn't tell the difference and contained no off switch, ended up eating children's fingers and hair. (1996)
7. Mini Hammocks – The children's hammocks had over three million hammocks made, resulting in at least twelve children's deaths, with many more injured. (1985-96)
8. Lawn Darts – a toy with missile shaped weighted skewers for children to throw across the yard? It is fairly obvious why these began being banned by the CPSC. (1990-2009)
9. The Austin Magic Pistol – This gun delivered gas powered combustion, in the form of calcium carbide, a hazardous material that exploded when mixed with water. (1950)
10. The Gilbert U-238 Atomic Energy Lab – Including uranium in a children's toy is just asking for it to get pulled from the shelves. (1950)
Although you may not face all of the same dangers in toy buying as those listed above, it is always important to consider your child's safety when purchasing gifts. Taking the time to contemplate the dangers in the toys you give to your children can ensure that your family remains safe this Holiday Season. As a product liability attorney, I tend to get involved after the worst has already happened. If we all work to make products safer, particularly for children, I will get less cases, but I will be a happier person. By the way, I give credit to my friend and fellow trial lawyer Mitch Jackson, who posted this list in his blog.
Claude Wyle is a product defect attorney in San Francisco California, with an emphasis on personal injury and wrongful death.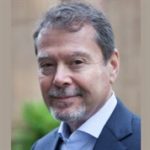 Claude A. Wyle is a partner of Choulos Choulos, and Wyle, a San Francisco based law firm dedicated to representing clients who have been injured by the wrongful conduct of individuals, corporations, public entities, and businesses. Mr. Wyle also frequently sits as a Judge Pro Tem for the city and county of San Francisco.