On January 25, 2013, over 12,000 bicycles bearing the name "Specialized" with failing steer tubes were recalled due to a potential fall hazard. The recalled bicycles from "Specialized" include the model names: "Tarmac SL4", "Crux", and "Secteur", and include production years of 2012 through 2013.
Specialized Bicycle Components of Morgan Hill California is responsible for the import of the bikes from Taiwan, where Topkey and Merida Industry Co. Ltd. manufactured the defective frames and forks. Thus far two incidences of child injury have been reported while using the bicycles, one involving a fall with facial injuries, and a second involving lacerations requiring stitches.
If you own a Specialized bike that is involved in this recall you should stop using the bike immediately and return it to an authorized dealer for inspection, and if needed, free repair. If you are unsure if your bike qualifies for the recall, or cannot find any markings on the frame, you may also consult sales documents from purchase of the bicycle that will bear the model and year of the bike. If you have any questions regarding the recall, you may also contact the Specialized Bicycle Components toll-free number at 1.877.808.8154, from 8:00am to 5:00pm (Pacific Time) Monday through Friday, or through their website at www.specialized.com.
If you have been injured as a result of the use of a defective bicycle, I suggest that you contact a product liability attorney in order to protect your rights as an injured consumer. This blog by no means is a criticism of all Specialized products. I know many people over at Specialized and they are conscientious and try to sell safe bicycles. Still, when you are a big corporation and you buy your parts from foreign manufacturers, sometimes quality control is challenging. In California, the rule is that if a product is defective, and that defect causes someone harm, the manufacturer, distributor and retail seller of that product all are jointly responsible to pay the injured party for the harm they cause.
Hello, I'm Claude Wyle and I have spent three decades representing those harmed by dangerous and defective products. Have an idea for a topic you'd like to see covered here? Feel free to contact me: cwyle@ccwlawyers.com or visit www.ccwlawyers.com,

The Avant-Garde Traditionalists.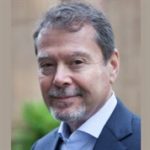 Claude A. Wyle is a partner of Choulos Choulos, and Wyle, a San Francisco based law firm dedicated to representing clients who have been injured by the wrongful conduct of individuals, corporations, public entities, and businesses. Mr. Wyle also frequently sits as a Judge Pro Tem for the city and county of San Francisco.