After receiving a report of a consumer who suffered serious head injuries from using an over-pressurized can, Sherman-Williams has issued a recall of Hi-Heatâ"¢ cans. Recently, one can exploded in a consumer's face, shattering an eye socket, knocking out teeth and breaking the jaw and nose. The cans retail for $20.00, yet mysteriously Sherman-Williams is offering only $15.00 refund checks.
For more information on this subject matter, please refer to our section on Defective and Dangerous Products.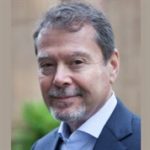 Claude A. Wyle is a partner of Choulos Choulos, and Wyle, a San Francisco based law firm dedicated to representing clients who have been injured by the wrongful conduct of individuals, corporations, public entities, and businesses. Mr. Wyle also frequently sits as a Judge Pro Tem for the city and county of San Francisco.