Health officials reported that Con Agra Food's Banquet pot pies could be connected to 139 cases of salmonella food poisoning in 30 states. ConAgra stopped production of the pot pies. ConAgra said their pies were safe, if properly cooked, but they also advised consumers not to eat their chicken or turkey pot pies, until the pies are adequately investigated. The Centers for Disease Control and Prevention has been following reports of salmonella cases since last Wednesday. Although most cases of Salmonella go unreported, we do know that Salmonella strikes approximately 40,000 people a year in the United States, and that Salmonella kills about 600. It can cause bloody diarrhea, fever, dehydration, severe abdominal pain and vomiting. Serious complications are rare, however dehydration is a major cause of the more serious complications which may occur. Young children and the elderly are particularly vulnerable to Salmonella Food Poisoning.
By far, the biggest challenge we attorneys face with food poisoning cases is in proving the source of the tainted food. Because Salmonella is an invasive bacterial infection, it may become symptomatic at varying times after you have ingested tainted food, and with varying intensity. When Salmonella does strike full strength, it is crushing and horrible in its symptoms. One of our expert witnesses, a professor at the University of California in immunology and infectious disease, compares Salmonella to regular gastroenteritis, as "the difference between a bicycle and an eighteen wheeler". He says that you feel as if you have a rag soaked in gasoline in your gut. Another doctor we have used says that your gut is literally "crying", because it is so inflamed.
The best way we have learned to prove origin and causation for Salmonella is by marking the time of the onset of symptoms, and then counting backwards. Of course, you should go to the Emergency Room and they should take samples for lab testing. The results of the lab tests may not come back by the time you are over your symptoms, however they are important for proof and also for public health. Then, the poisoned person or a family member should count backwards and determine where they might have eaten, and when. Next, consult with the local Department of Public Health to determine if any other reports or complaints have been made about food poisoning, particularly regarding food from the same establishment. These cases are proven often not by direct proof but through circumstantial evidence such as poor hygiene and inadequate supervision of employees handling food. If you have Salmonella Food Poisoning, above all, stay hydrated. Water will probably just make you throw up. You should go to the ER and receive intravenous liquids. Good luck, Claude Wyle.
For more information on this subject, please refer to the section on Defective and Dangerous Products.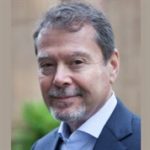 Claude A. Wyle is a partner of Choulos Choulos, and Wyle, a San Francisco based law firm dedicated to representing clients who have been injured by the wrongful conduct of individuals, corporations, public entities, and businesses. Mr. Wyle also frequently sits as a Judge Pro Tem for the city and county of San Francisco.