The holiday season can mean different things for different people, but for many children, the holiday season means the time for new and fun toys. And as families wrap up their shopping this season it is important to select safe toys for our children to enjoy
Luckily, Santa isn't the only one making a list and checking it twice. The Consumer Product Safety Commission (CPSC) is testing many of the latest toys this season to make sure they meet the demanding standards of safety we expect in our children's toys.
Troubles in Toyland, the CPSC's annual survey, has identified numerous toys that are toxic, choking hazards, or create other dangers that may injure children during play.
Putting everything in perspective:
265,000 – The number of toy-related injuries in 2012
11 – The number of toy-related deaths in 2012
9.8 million – the number of dangerous toys seized at United States ports in the past five years
1,700 – The number of dangerous magnets swallowed by children between 2009 and 2011
Safety Tips
–          Choking is the leading cause of toy-related deaths – Remember that bigger is better. If the toy can pass through a toilet paper tube, it is likely unsafe for children under three. Read the warning labels to better understand whether the toys present choking hazards to your child
–          Magnets look like candy – many toys contain small, powerful magnets, which can fall out and pose swallowing hazards to children.
–          Batteries can be fatal – Watch or other "button sized" batteries can be harmful or fatal if swallowed, it is suggested that you keep all toys that require these batteries away from children
–          Toxic chemicals are still in toys – Steer clear of PBV plastic, soft vinyl, and costumer jewelry. Many of these items still contain dangerous levels of lead and toxic chemicals that could be harmful for children.
–          Too loud for you, too loud for them – Children have sensitive ears, remove batteries or muffle speakers if you think it could be harmful to children's hearing
–          Parental supervision is still important – the best thing you can do is read the warning labels and supervise your kids as they play. Even the right toy can be harmful in the wrong place.
Following these simple tips will help ensure your children have a safe and fun season. Happy holidays!
Hello, I'm Claude Wyle, a personal injury and defective product attorney. Have an idea for a topic you'd like to see covered here? Feel free to contact me: cwyle@ccwlawyers.com or visit www.ccwlawyers.com.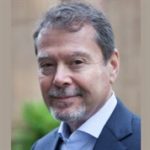 Claude A. Wyle is a partner of Choulos Choulos, and Wyle, a San Francisco based law firm dedicated to representing clients who have been injured by the wrongful conduct of individuals, corporations, public entities, and businesses. Mr. Wyle also frequently sits as a Judge Pro Tem for the city and county of San Francisco.