Safety investigators dismissed numerous reports of sudden acceleration, then said data were lacking.
I am sure many of you were shocked to learn that since 2001, more than 1,000 Toyota and Lexus owners have reported that their vehicles suddenly accelerated on their own. In some cases, the runaway Toyotas slammed into trees, parked cars and brick walls, among other obstacles.
The crashes resulted in at least 19 wrongful deaths and scores of injuries over the last decade. Federal regulators say that is far more than any other automaker has experienced.
Luckily, owner complaints have helped instigate at least eight investigations into sudden acceleration in Toyota and Lexus vehicles by the National Highway Traffic Safety Administration in the last seven years. Unfortunately, Toyota Motor Corp. recalled fewer than 85,000 vehicles in response to two of those probes, and the federal agency closed six other cases without finding a defect.
But, and here is what I find distressing, those investigations systematically excluded or dismissed the majority of complaints by owners that their Toyota and Lexus vehicles had suddenly accelerated, which sharply narrowed the scope of the probes.
For reasons that are not now clear, Federal officials eliminated several categories of sudden-acceleration complaints, including those in which drivers said they were unable to stop runaway cars using their brakes; incidents of unintended acceleration lasting more than a few seconds; and reports in which owners did not identify the possible causes of the problem.
Meanwhile, fatal crashes involving Toyota vehicles continued to mount and the statistics are not good for Toyota: NHTSA records show that a total of 15 people died in crashes related to possible sudden acceleration in Toyota vehicles from the 2002 model year and newer, compared with 11 such deaths in vehicles made by all other automakers.
The Los Angeles Times is reporting that it located federal and other records of 19 fatalities involving Toyota and Lexus vehicles from the same model years in which sudden or unintended acceleration may have been a factor, as well as more than 1,000 reports by owners that their vehicles had suddenly accelerated. Independent safety expert Sean Kane, president of Safety Research and Strategies, said he has identified nearly 2,000 sudden-acceleration cases for Toyota vehicles built since 2001.
Other experts say the numbers may be far higher, pointing to a 2007 NHTSA survey of 600 Lexus owners that found 10% complained they had experienced sudden acceleration.
Most sudden accelerations did not result in a crash, but there were notable exceptions. Bulent Ezal, a retired engineer, plunged 70 feet off a Pismo Beach cliff into the Pacific Ocean surf. He was hospitalized with minor injuries, but his wife of 46 years was killed.
"By the time they pulled me out, the tide was about to cover the car," Ezal said.
He said his 2005 Camry had suddenly accelerated in a parking lot.
In its research, The Times examined thousands of federal defect investigation records, complaints filed with NHTSA by Toyota and Lexus owners, lawsuits against the company, and reports by independent safety experts and local police agencies.
For its part, Toyota is blaming the latest incident on an incorrectly installed floor mat that jammed the accelerator pedal. The company announced a recall of 3.8 million vehicles in September and is designing a fix aimed at preventing sudden acceleration caused by floor mats.
What scares me is that this recall is not addressing other potential problems, including electronic engine control system or cruise control system. So, if you have a Lexus or Toyota on the list below, please be aware of these issues and see an attorney, possibly even a "runaway Toyota attorney" to evaluate your case and determine whether Toyota may be liable for your damages.
The recall affects the following Toyota models: the 2007-2010 Camry, the 2004-2009 Prius, the 2005-2010 Avalon, the 2005-2010 Tacoma and the 2007-2010 Tundra, as well as the 2007-2010 Lexus ES 350 and the 2006-2010 Lexus IS 250 and IS 350.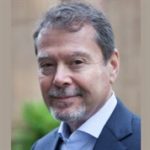 Claude A. Wyle is a partner of Choulos Choulos, and Wyle, a San Francisco based law firm dedicated to representing clients who have been injured by the wrongful conduct of individuals, corporations, public entities, and businesses. Mr. Wyle also frequently sits as a Judge Pro Tem for the city and county of San Francisco.