Is it just me, or does it seem like almost every week there is a new Toyota recall? This time it is for the Prius model. This Wednesday Toyota announced another global recall — this time involving more than 400,000 Priuses and other hybrid cars with braking problems — on the same day that the U.S. Transportation Department said it is reviewing driver complaints about hard-to-handle steering on the 2009-10 Toyota Corolla. Prius is the very popular gas electric hybrid car made by Toyota
I can still recall the chilling 911 call made by the Saylor family as the accelerator of a 2009 Lexus ES 350 got stuck and the brakes failed, causing a car crash into a ravine in Santee, California. That crash promoted a recall of 2.3 million defective cars, and the exact cause is still not known. You may also remember that in 2005 around 75,000 Prius units were recalled due to a software issue that was causing the car to stall. In that recall, the 2004 model, and the models sold in early 2005 were affected.
However in the recent recall, the problem is with defective brakes. Prius is said to be Toyota's highest profit vehicle, and there have been more than 28 reported cases of the brake problem. Numerous owners say that the brakes on the third-generation, 2010 Toyota Prius can malfunction out of the blue, with at least 28 complaints filed so far with the National Highway Traffic Safety Administration.
The recall will fix a software glitch in the brake systems of the Prius and other hybrid models that apparently has caused brief and sometimes frightening delays in perceived braking capacity on icy or bumpy roads.
One owner who was uses his Prius to go to work, said that he attempted to brake when he hit a pothole, but instead he had the 'sensation of losing control of the vehicle.' He further said that it is a persistent problem, and has repeated itself a number of times since then. Another owner says that he was Initially convinced that he was letting up on the brake when he hit a bump, but when the same thing happened three days later on slippery, icy roads, he knew had not let up on the brake. Therefore, he was convinced that the brakes had a problem.
The fix, which dealers can make in about 40 minutes, will apply to 223,000 hybrids sold in Japan, along with 133,000 Prius cars and 14,500 Lexus HS 250h vehicles in the United States. Nearly 53,000 Priuses are also being recalled in Europe. The recall will begin in Japan on Wednesday and in the United States "as soon as possible."
The fix is meant to eliminate the lag that may occur when the car switches from its regenerative brakes to its hydraulic brakes when the antilock braking system is also activated. Toyota has said it has fixed the software problem on the production line, and all new Priuses built since late January have the corrected software. The U.S. government says the problem is suspected in four crashes and two minor injuries.
According to the Associated Press, public awareness of the problem "has prompted considerable customer concern, speculation, and media attention due to the significance of the Prius image," Toyota officials issued an email saying: "We want to assure our dealers that we are moving rapidly to provide a solution for your existing customers."
Uhh, right. Which is why the recall only occurred after the U.S. Government essentially forced Toyota into the recall.
If you or someone you love has been injured by a defective Toyota vehicle, you need legal help. Contact the San Francisco defective products lawyers who have years of experience in holding large corporations accountable for releasing dangerous products to consumers. Contact Choulos, Choulos and Wyle today to schedule a free initial consultation.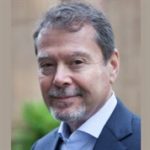 Claude A. Wyle is a partner of Choulos Choulos, and Wyle, a San Francisco based law firm dedicated to representing clients who have been injured by the wrongful conduct of individuals, corporations, public entities, and businesses. Mr. Wyle also frequently sits as a Judge Pro Tem for the city and county of San Francisco.