Hot Dog Chili Sauce Recaled for Botulism
As if we don't have enough to worry about with E Coli and Salmonella in our meat and spinach and lettuce, the latest tainted food danger comes from a favorite Summer food, the hot dog.
Botulism poison has been found in hot dog chili sauce from Castleberry Foods . The Augusta, Ga. Castleberry plant is where the sauce was canned. So far, at least four people have been hospitalized. All four are expected to live.
Botulism is a muscle-paralyzing disease that, like Botox for the face, comes from an extremely toxic bacterium commonly found in soil, Clostridium botulinum.
The botulism toxin usually comes from canned foods that are under-processed and not heated long enough to kill bacteria. Leaky cans can also be a place where gemrs live and grow. If you find a bulging can, it could well be a host to such bacteria.
The FDA is advising consumers to throw out 10-ounce cans of Castleberry's, Austex and Kroger brands of hot dog chili sauce, with "best by" dates from April 30, 2009, through May 22, 2009. The Castleberry company is a subsidiary owned by Bumble Bee Seafoods LLC., and has recalled the above products, as well as seven others.
For more information on this subject, please refer to our section on Defective and Dangerous Products.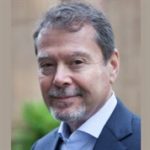 Claude A. Wyle is a partner of Choulos Choulos, and Wyle, a San Francisco based law firm dedicated to representing clients who have been injured by the wrongful conduct of individuals, corporations, public entities, and businesses. Mr. Wyle also frequently sits as a Judge Pro Tem for the city and county of San Francisco.