Just in time for the Christmas toy frenzy, I wanted to point out unforeseen hazards that could contribute to toy-related injuries and how the Civil Justice System plays a part.
The American Association for Justice warns that unforeseen hazards are still finding their way into toys despite recently improved safety standards, illustrating the need for dangerous products attorneys working within a strong civil justice system that protects children and holds negligent manufacturers accountable.
Since 1974, the Consumer Product Safety Commission (CPSC) has issued more than 850 recalls for toy products, many for hazards like magnets, lead and other dangers hidden in our children's toys. The CPSC is under-resourced to cope with the flood of new products entering the U.S. marketplace.
Unfortunately, not all designers, manufacturers and sellers of products live up to these expectations and the requirements of our laws with regard to their products. As a San Francisco Personal Injury Attorney at Choulos, Choulos & Wyle, I am dedicated to helping clients who have been injured as a result of unsafe or defective products.
In the face of such risks, and with so few resources at hand, the nation has come to rely on parents, consumer groups and the civil justice system to serve both as an early warning system and an enforcement mechanism against negligent corporations and their dangerous toys. Too many companies continue to make dangerous products if they can save a buck. The manufacturers of dangerous toys will change their conduct and their products if they are made accountable through legal actions brought by product liability attorneys.
If you believe that your child has been injured as a result of a dangerous toy, please give me a call and let me help you.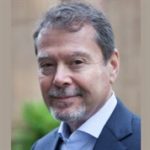 Claude A. Wyle is a partner of Choulos Choulos, and Wyle, a San Francisco based law firm dedicated to representing clients who have been injured by the wrongful conduct of individuals, corporations, public entities, and businesses. Mr. Wyle also frequently sits as a Judge Pro Tem for the city and county of San Francisco.