As Attorneys who fight for those poisoned through tainted foods, we are again sad to advise that a salmonella food poisoning outbreak has slowly grown to almost 300 cases in 39 states since August 2006. This new national salmonella outbreak has been linked to tainted Peter Pan and Great Value peanut butter, beginning with product code "2111". Approximately 20 percent of the 288 infected people were hospitalized, though thankfully none has died. CDC officials said that 85 percent of those infected said they ate peanut butter. We are Food Poisoning attorneys who are experts in Salmonella cases, having fought through trials with these same issues. Please see our previous blogs on Salmonella and E. Coli cases.
According to the CDC, Salmonella is known each year to infect about 40,000 people in the United States, . Salmonellosis kills about 600 people annually. We believe that this is the first salmonella outbreak associated with peanut butter in U.S. history. They are still investigating how the Salmonella got into the peanut butter. Because of the risk of contamination, the FDA has warned consumers not to eat certain jars of Peter Pan or Great Value peanut butter. The tainted jars are produced by ConAgra in one plant in Sylvester, Ga. Although only one particular batch is known to be contaminated, ConAgra is recalling all Peter Pan and Great Value peanut butter.
Attorneys who represent victims of Salmonella food poisoning need to be experts in the medical issues related to salmonellosis. Medical complications from Salmonella food poisoning are often difficult connect and to prove to a jury. Make sure that if you have suffered food poisoning, your attorney has access to the very best medical experts in infectious disease, so they can prove your case.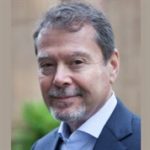 Claude A. Wyle is a partner of Choulos Choulos, and Wyle, a San Francisco based law firm dedicated to representing clients who have been injured by the wrongful conduct of individuals, corporations, public entities, and businesses. Mr. Wyle also frequently sits as a Judge Pro Tem for the city and county of San Francisco.