To choose appropriate safe toys for children, be a label reader. Look out for the toy labels that give you age and safety recommendations and then use that information as your guide. But, don't rely 100% on the labels. Inspect the toys yourself. Choose toys appropriate for the age, abilities, skills and interest level of your child. Pick toys with sturdy construction, such as well-secured eyes, noses and other potential small parts, and avoid toys with lots of little accessories or items that may be swallowed or aspirated. These are dangerous toys for little children. This next tip is key, as we see mistakes here turn tragic too often.
Keep the toys which are appropriate for older children away from younger siblings or neighbors.
For any and all children, especially those under age 8, avoid toys with sharp edges or points, or that stiff plastic wrapping that can cut. Once the gifts are open, do not delay throwing out plastic wrappings before they become potentially hazardous play things.
Next, please understand that projectile toys such as darts and sling shots, or air rockets, are only for older children, and that failure to take proper precautions improper use of these toys can result in serious eye injuries.
Next, when charging batteries, children should be supervised by adults. Either chargers or adapters can present burn hazards to children. It is a good idea to pay attention to all instructions and warnings on battery chargers.
And, after you have paid careful attention to just what toys are safe to buy, then you should remember to supervise your children closely.
To see further detail and to subscribe to emails from CPSC's web site, please go to:
http://www.cpsc.gov/cpscpub/prerel/prhtml08/08086.html
For more information on this subject, please refer to the section on Defective and Dangerous Products.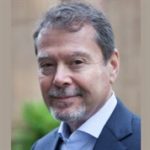 Claude A. Wyle is a partner of Choulos Choulos, and Wyle, a San Francisco based law firm dedicated to representing clients who have been injured by the wrongful conduct of individuals, corporations, public entities, and businesses. Mr. Wyle also frequently sits as a Judge Pro Tem for the city and county of San Francisco.