Mitsubishi Motor Corp is issuing a recall for 8,263 of its Outlander crossover vehicles due to three potential issues relating to brake lights, fuel gauges, and the accidental shifting of the vehicles out of park, according to federal regulators.
The 2013 Outlander Sport was cited by the National Highway Traffic Safety Administration as having brake lamps that may experience intermittent functionality or illuminate continuously even without engaging the brake pedal.
These same models were later cited by the NHTSA as potentially allowing the driver to accidentally shift out of park without the use of the pedal.
The All-Wheel Drive versions of the OutLander sport produced from June 11, 2012 to December 11, 2012 may also experience fuel gauge issues, registering an incorrect level of remaining gasoline in the fuel tank.
Although Mitsubishi anticipates that only 14 of the vehicles recalled in the United States will experience the defect, it is important that you contact Mitsubishi and your local dealer to confirm whether your vehicle should be inspected for the flaw. Mitsubishi has committed to notifying the owners of affected vehicles, but you are encouraged to seek your own confirmation if you own a 2013 Outlander and are not contacted by Mitsubishi.
Product recalls are an important way for manufacturers to warn consumers of potentially hazardous and dangerous product defects discovered after the products are sold to the public. Consumers should ALWAYS fill out those little cards registering their products since this is how the manufacturers can inform consumers if they learn of problems with their products.
Hello, I'm Claude Wyle, a products defect attorney. Have an idea for a topic you'd like to see covered here? Feel free to contact me: cwyle@ccwlawyers.com or visit CCW Lawyers.com.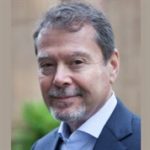 Claude A. Wyle is a partner of Choulos Choulos, and Wyle, a San Francisco based law firm dedicated to representing clients who have been injured by the wrongful conduct of individuals, corporations, public entities, and businesses. Mr. Wyle also frequently sits as a Judge Pro Tem for the city and county of San Francisco.