As a San Francisco dangerous products attorney, I always try to be at the forefront of recalls and product safety alerts, especially when the recall involves dangerous products for children.
Earlier this week, the United States Food and Drug Administration (FDA), in conjunction with McNeil Consumer Healthcare, is implementing a voluntary recall of dangerous infant products and dangerous children's products due to manufacturing deficiencies which may affect quality, purity or potency. Following McNeil's recall announcement on Friday evening, the FDA is providing additional advice to consumers.
According to Commissioner of Food and Drugs Margaret A. Hamburg, M.D., "We want to be certain that consumers discontinue using these products and that they know what to do if they have concerns about a specific product." Dr. Hamburg continues, "While the potential for serious health problems is remote, Americans deserve medications that are safe, effective and of the highest quality. We are investigating the products and facilities associated with this recall and will provide updates as we learn more."
The products involved include certain liquid infant's and children's Tylenol®, Motrin®, Zyrtec®, and Benadryl® products. For a complete list of recalled products, please see the recall notice.
Why were these products recalled? Late last month the FDA inspected a Johnson & Johnson manufacturing plant which resulted in Tylenol issuing a massive voluntary recall of 43 different infant and children's medicines because, "some of these products may not meet required quality standards." WebMd says no deaths or serious injuries have been reported from product use, but that parents should discontinue using the recalled medications immediately. Some of the products included in the recall may contain a higher concentration of active ingredient than specified; others contain inactive ingredients that may not meet internal testing requirements; and others may contain tiny particles. While the potential for serious medical events is remote, FDA advises consumers who have purchased these recalled products to discontinue use.
We are not representing any of the parties mentioned in this article at the time the article was posted. Our information source is cited in the article. If you were involved in this incident or a similar incident and have questions as to your rights and options, call a reputable law firm. Do not act solely upon the information provided herein. Get a consultation. The best law firms will provide a free confidential consultation to "not at fault" persons described in this article and their family members.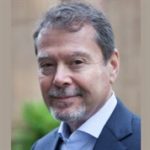 Claude A. Wyle is a partner of Choulos Choulos, and Wyle, a San Francisco based law firm dedicated to representing clients who have been injured by the wrongful conduct of individuals, corporations, public entities, and businesses. Mr. Wyle also frequently sits as a Judge Pro Tem for the city and county of San Francisco.