Mattel issued a recall of 9 million dangerous and defective toys this last Tuesday. After one child death and dozens of serious injuries to children, Mattel has finally recalled these dangerous toys containing small, rare-earth magnets. These magnets are twenty times more powerful than most magnets. The magnets can be deadly to children if swallowed because if children swallow more than one, the magnets could attract one another other between intestinal walls and gouge soft tissue. As child safety attorneys, we implore parents to throw out these dangerous toys immediately and to contact legal counsel if your child is harmed in any way.
For more information on dangerous products, please refer to Injury Board's page on Defective and Dangerous Products.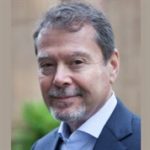 Claude A. Wyle is a partner of Choulos Choulos, and Wyle, a San Francisco based law firm dedicated to representing clients who have been injured by the wrongful conduct of individuals, corporations, public entities, and businesses. Mr. Wyle also frequently sits as a Judge Pro Tem for the city and county of San Francisco.