The CEO of toy maker Mattel promised legislators Wednesday that the company is doing all it can to prevent more massive safety lapses like those that forced the recall of millions of toys. Testifying before a Senate subcommittee, Mattel boss Robert Eckert blamed overseas contractors as the major culprits for the lead-tainted toys, and said the company is increasing safety initiatives to prevent further problems. In the recurrent outcry over recalled toys, lawmakers have blamed lax regulation standards and decreased resources for the Consumer Product Safety Commission as a major part of the problem. Like in China, we have a lot of regulations, but without adequate funding for enforcement, the public will still be in danger from dangerous and defective products.
For more information on this subject matter, please review our section on Defective and Dangerous Products.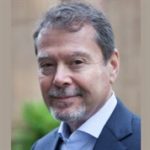 Claude A. Wyle is a partner of Choulos Choulos, and Wyle, a San Francisco based law firm dedicated to representing clients who have been injured by the wrongful conduct of individuals, corporations, public entities, and businesses. Mr. Wyle also frequently sits as a Judge Pro Tem for the city and county of San Francisco.