In a rare move, Mattel apologized to China and to its customers for its part in the recall of 21 million dangerous and defective toys. Mattel uses Chinese manufacturers to make about 65% of its toys, and derives a huge percentage of its profits from Chinese made toys. Mattel admitted that a substantial portion of the recalled toys were recalled not from Chinese manufacturing defects, but from Mattel's own design flaws, and that they had actually recalled too many toys. I wonder if Mattel will be so ready to accept responsibility for these dangerous toys that are full of lead paint when the injured children seek accountability for their personal injuries?
For more information on this subject matter, please refer to the section on Defective and Dangerous Products.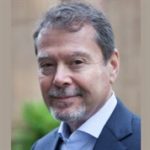 Claude A. Wyle is a partner of Choulos Choulos, and Wyle, a San Francisco based law firm dedicated to representing clients who have been injured by the wrongful conduct of individuals, corporations, public entities, and businesses. Mr. Wyle also frequently sits as a Judge Pro Tem for the city and county of San Francisco.