According to documents released to Cox Newspapers, an Environmental Protection Agency report was kept secret after the agency received pressure from the popcorn industry, and popcorn manufacturers knew of the potential health risks associated with a chemical called diacetyl in microwave popcorn for more than a year before announcing they would remove the substance. Diacetyl is fake butter smell, and can cause permanent lung damage and even death. During the time, since the EPA report was released to popcorn makers, Americans have consumed more than 750 million pounds of potentially dangerous microwave popcorn.
For more information on this subject matter, please refer to the section on Defective and Dangerous Products.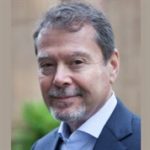 Claude A. Wyle is a partner of Choulos Choulos, and Wyle, a San Francisco based law firm dedicated to representing clients who have been injured by the wrongful conduct of individuals, corporations, public entities, and businesses. Mr. Wyle also frequently sits as a Judge Pro Tem for the city and county of San Francisco.