As a San Francisco bicycle accident attorney as well as an attorney who handles defective products cases, I try to warn consumers about the potential dangers of products, as I learn of them.  Well, I just learned of a massive recall involving thirteen bicycle manufacturers, just announced by the Consumer Product Safety Commission. This bicycle recall includes bicycles with a combination of front disc brakes and quick release levers, charging these manufacturers to replace the quick release lever on front wheels, because the combination of quick release levers and disc brakes can pose a crash hazard. Most high end bicycles these days have disc brakes. And most high end bicycles these days have quick release levers as well. I urge you to look up the recall immediately to determine if your bicycle has recalled components, because bicycle defects can cause major personal injuries to bicyclists, and it is now up to you to act to protect yourself to help avoid a bicycle accident.
So what should you be on the lookout for? Any bicycle that is equipped with front disc brakes and quick release levers may involve defective parts or a defective system. An open quick release lever can actually come into contact with the front disc brake and cause the wheel to suddenly stop or to separate from the bicycle. This seems obvious in hindsight, but a system where the quick release lever can get caught in the disc poses a serious risk of injury or death to the rider.
So, what can you do if you have a defective bicycle? The remedy currently recommended is replacement, and the CPSC suggests you contact the companies directly, or visit the release recall website: www.quickreleaserecall.com to learn more. This recall affects about 1.3 million bicycles in the United States, 245,000 in Canada, and 9,000 in Mexico. Currently there have been three injuries reported, and it would be wonderful if people could act quickly enough to avoid bicycle accidents.
If you believe your bike may be one of those involved in the recall, please visit the above referenced recall site, or the CSPC here. If you have been hurt due to the defect, consult with an attorney, either a bicycle attorney or a product liability attorney, or an attorney who does both.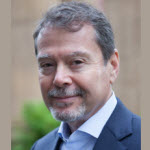 Hello, I'm Claude Wyle, a San Francisco bicycle accident and dangerous product attorney. Have an idea for a topic you'd like to see covered here? Feel free to contact me or visit www.ccwlawyers.com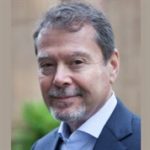 Claude A. Wyle is a partner of Choulos Choulos, and Wyle, a San Francisco based law firm dedicated to representing clients who have been injured by the wrongful conduct of individuals, corporations, public entities, and businesses. Mr. Wyle also frequently sits as a Judge Pro Tem for the city and county of San Francisco.