With a report of at least one Serious Intestinal Injury, the U.S. Consumer Product Safety Commission today announced a voluntary recall of hundreds of Mag Stix Magnetic Building Sets . Consumers should stop using these recalled products immediately, unless otherwise instructed. The distributor is Kipp Brothers, of Carmel, Ind., and the product is yet another Chinese import with magnets that may come loose and be swallowed by children. For more details about these dangerous products for children, consult the CPSC website. If you believe someone you love has been injured by this dangerous product or another defective toy, consult with a products liability attorney immediately.
Send the link for this page to a friend! The U.S. Consumer Product Safety Commission is charged with protecting the public from unreasonable risks of serious injury or death from more than 15,000 types of consumer products under the agency's jurisdiction. Deaths, injuries and property damage from consumer product incidents cost the nation more than $700 billion annually. The CPSC is committed to protecting consumers and families from products that pose a fire, electrical, chemical, or mechanical hazard or can injure children. The CPSC's work to ensure the safety of consumer products – such as toys, cribs, power tools, cigarette lighters, and household chemicals – contributed significantly to the 30 percent decline in the rate of deaths and injuries associated with consumer products over the past 30 years.To report a dangerous product or a product-related injury, call CPSC's hotline at (800) 638-2772 or CPSC's teletypewriter at (800) 638-8270, or visit CPSC's web site at www.cpsc.gov/talk.html. To join a CPSC email subscription list, please go to www.cpsc.gov/cpsclist.asp. Consumers can obtain this release and recall information at CPSC's Web site at www.cpsc.gov.
For more information on this subject matter, please refer to our page on Defective and Dangerous Products.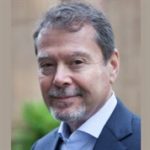 Claude A. Wyle is a partner of Choulos Choulos, and Wyle, a San Francisco based law firm dedicated to representing clients who have been injured by the wrongful conduct of individuals, corporations, public entities, and businesses. Mr. Wyle also frequently sits as a Judge Pro Tem for the city and county of San Francisco.