Movable Rails- -Potentially Deadly Hazard–Likely To Be Banned By Year's End
In November, I alerted you to a recall of 2.1 million Stork Craft drop side cribs. Now, as a San Francisco dangerous products lawyer, I am again alerting you to the danger posed by these all-too-common baby products, and reporting that the Consumer Products Safety Commission on Thursday recalled another 2 million drop-side cribs because of the deadly hazard they present.
The so-called "drop side" cribs were originally designed with moveable sides that raise and lower, making it easier for parents to scoop up crying babies without hurting their backs. Unfortunately, the defectively designed cribs repeatedly malfunctioned in several subtle ways, creating a deadly hazard that lead to death and suffocation of many children nationwide and making this a very dangerous baby product. For example, the cribs' drop-side plastic hardware can break or deform, or parts can become missing. In addition, the drop-side can be installed upside-down, which can result in broken or disengaged plastic parts. All of these problems can cause the drop-side to detach in one or more corners.
When the sides separate from the crib, babies can slip into the opening. Their heads get trapped, and they be strangled or suffocate. Thirty-two children have reportedly died as a result of their drop-side cribs malfunctioning, and the U.S. Consumer Product Safety Commission said as many as 14 more babies' deaths may be linked to drop sides.
Now, after years of missed warnings, regulators and companies are taking actions that signal the end of the line for the drop-side crib.
Initially, there was a notion that these problems were confined to companies that mass-produced cheap cribs in China. The current recall includes cribs made in the United States, Italy, Canada and seven other countries, some costing as much as $500.
The companies involved are
Bottom line—Do not use these cribs and do not attempt to fix these cribs with homemade remedies.
They are not safe unless and until you are provided with the repair kits from the manufacturer.
For more information see the U.S. Consumer Product Safety Commission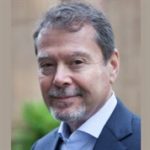 Claude A. Wyle is a partner of Choulos Choulos, and Wyle, a San Francisco based law firm dedicated to representing clients who have been injured by the wrongful conduct of individuals, corporations, public entities, and businesses. Mr. Wyle also frequently sits as a Judge Pro Tem for the city and county of San Francisco.