Thousands of pints of Private Selection ice cream sold in Ralphs and Food-4-Less stores will soon be destroyed. While this may be tragic for some ice cream lovers, it may be a matter of life-and-death for people afflicted with egg allergies. This is because the product may contain eggs, but eggs are not listed on the product's label. Consumers with egg allergies could suffer serious or life-threatening allergic reactions from eating the product.
For more information on this subject, pleas refer to the section on Defective and Dangerous Products.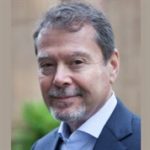 Claude A. Wyle is a partner of Choulos Choulos, and Wyle, a San Francisco based law firm dedicated to representing clients who have been injured by the wrongful conduct of individuals, corporations, public entities, and businesses. Mr. Wyle also frequently sits as a Judge Pro Tem for the city and county of San Francisco.