Looking to shrink your waistline? Put down that diet soda.
New research by the Journal of American Geriatrics Society shows that drinking diet soda may actually boost belly fat and increase your risk of cardiovascular disease.
The findings are just one of many studies that point to chronic soda consumption as having a negative impact on both internal, and external health and body composition.
The adverse affects of regular soda have been known for some time, but many still believe that diet soda is some kind of "magic bullet", allowing you to have your cake (or, in this case, soda) and eat it too. But that's just not the case.
Attempting to reduce sugar intake by drinking diet soda may seem like a great idea at first, but the amount of artificial sweeteners in diet soda have skyrocketed recently, increasing in tandem with obesity over the same period of time.
In fact, waist circumference in daily diet soda drinkers increased at almost three times the rate of those who abstained from drinking diet soda beverages altogether.
In the studies' conclusion, researchers comment that "increasing diet soda intake was associated with escalating abdominal obesity, which may increase cadiometabolic risk in older adults" and recommends curbing consumption, especially if you are high for any cardiovascular related health risks.
So, is it better to drink the sugary soda? Probably not. But even "diet" drinks must be consumed in moderation.
Hello, I'm Claude Wyle, a San Francisco dangerous products attorney. Have an idea for a topic you'd like to see covered here? Feel free to contact me or visit www.ccwlawyers.com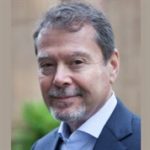 Claude A. Wyle is a partner of Choulos Choulos, and Wyle, a San Francisco based law firm dedicated to representing clients who have been injured by the wrongful conduct of individuals, corporations, public entities, and businesses. Mr. Wyle also frequently sits as a Judge Pro Tem for the city and county of San Francisco.