A potentially dangerous floor lamp sold exclusively at Big Lots stores between April 2010 through November 2011 has been recalled by the U.S. Consumer Product Safety Commission (CPSC) on January 12, 2012, after reports that the lamps were melting when used.
The CPSC has determined that the melting was caused by the use of the recommended standard 40 watt light bulb with the lamp, which may generate too much heat for this particular lamp. The CPSC also discovered that the wiring for the lamp's light socket can become exposed, putting consumers at an additional risk of being shocked or burned.
About 43,700 of these five foot tall lamps are involved in this floor lamp recall. As a California Defective Products Attorney, I am happy to report that luckily no injuries have been reported, but these lamps pose a risk for consumers. California consumers have a legal right to expect that the products they purchase and use are designed, manufactured and safety-tested responsibly. When there are known risks and dangers with a product, we also have a right to reasonable warnings. When recommendations are made by the manufacturer that certain bulbs are safe, we also have a right to rely on these representations.
The recall affects Classic Quarters Five Light Floor Lamps. The lamps have a model number of G-1843-5 on the underside of the base, and SKU numbers of 612007239, 612007829 or 612008982 at the beginning of the instructions.
The CPSC recommends that consumers stop using the lamps immediately and return them to a Big Lots store to receive a full refund.
About the author: Claude Wyle is an aggressive advocate for safe products and specializes in recalls for defects that put consumers at risk. Claude has decades of experience representing those harmed by defective products, and, as a San Francisco personal injury attorney, has fought to protect the rights of injured adults and children throughout his legal career.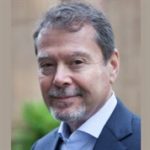 Claude A. Wyle is a partner of Choulos Choulos, and Wyle, a San Francisco based law firm dedicated to representing clients who have been injured by the wrongful conduct of individuals, corporations, public entities, and businesses. Mr. Wyle also frequently sits as a Judge Pro Tem for the city and county of San Francisco.